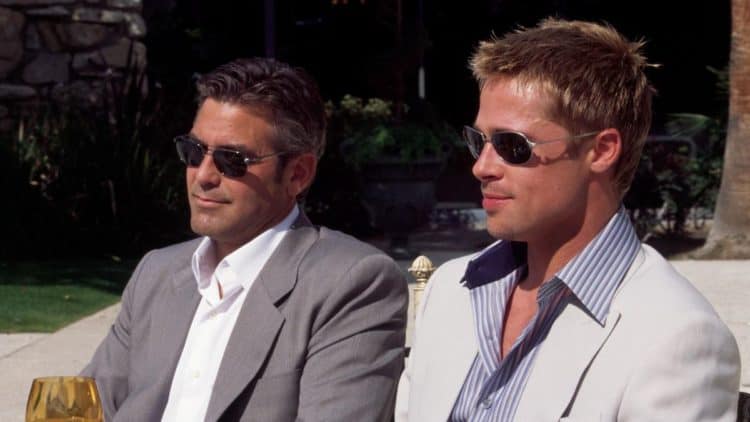 Everybody loves a great heist movie. From planning out the initial raid to watching how expectation bashes up against cold hard reality, there are no pleasures quite like watching the perfect crime get pulled off (or not).
But today we are not looking at your ordinary, by-the-books crimes – smash and grabs of jewellery stores or guys running into banks with guns screaming at the teller to fill their bags full of dollar bills. Instead we are celebrating the most elaborate heists of all time, the ones that seem unnecessarily complex and confounding, often right up until the very last minute.
This means that a lot of great heist films, such as The Bank Job, Heist, Heat, The Town, Rififi and so on, despite their innate brilliance, haven't made the list. This isn't because they are not good enough, but simply because they aren't quite as convoluted as the ones that we have chosen.
This list spans from psychological games to dream heists to explorations of pure physics, films that toy with your expectations of the genre as well as explore it to its full, crazy extent. Read on to see what films we have picked. Disagree with our choices? Feel free to let us know via the comment section below.
Warning: As this list goes deep into the how's and why's of the heist, spoilers for these films will follow. Proceed at your own caution.
Inside Man
Probably the most mainstream movie that the New York-auteur Spike Lee has ever made, Inside Man is also one of his best. It starts with a man named Dalton Russell (Clive Owen) narrating how he has committed the perfect robbery. Yet when the robbery starts, it appears pretty by-the-numbers – masked men run into the bank with guns and start taking hostages.
Denzel Washington's Detective Keith Frazier seems to think this will be an easy job, but gets more than he bargained for once Russell uses a variety of strange methods to confound his captors. Back during the insanely good mid-00s Clive Owen era, filled with standout performances in Closer and Children of Men, his villain is a man obsessed with his own intelligence and foresight, making for a brilliant match of minds with Denzel Washington's cop. The film is also filled with brilliant New York-specific details, Spike Lee's love for his home city shining through in every frame. It's a shame he hasn't made a big-budget genre film like this ever again.
Ocean's 11
Ocean's 11 is at great pains throughout its runtime to remind us why trying to rob a casino is always a bad idea. Mostly 24/7 operations, especially when it comes to Las Vegas, they have more security cameras, guards and additional police personnel than most banks. Additionally, once upon a time run by mobsters, they are still controlled by the kind of people that you wouldn't really want to mess with.
Unless you are George Clooney, of course, in Steven Soderbergh's laid-back yet delightfully thought-through Ocean's 11. In what looks like his most effortless role, George Clooney plays Danny Ocean, a man who wants to commit revenge on the man who took his ex-wife by committing the biggest casino robbery of all time. Featuring entire fake sets being built in a warehouse, costume switches, acting-within-acting, whip-smart dialogue, and an incredible twist, Ocean's 11 set a new stylish template for the heist thriller when it came out in 2001, spurring two sequels and a female-focused spin-off: the Sandra Bullock-led Ocean's 8.
The Italian Job
The British gangster caper to top them all, The Italian Job has spades of wit, charm, and all-round Britishness. Telling the story of a bunch of unlikely lads, led by a perfect Michael Caine, tasked with robbing a piece of gold bullion from an armoured Italian truck.
Admittedly the heist itself is pretty-by-the-numbers, but it's the way they get away with it that makes the film truly iconic. Its elaborate chase scene, featuring multiple Mini Coopers darting through the streets of Turin in the midst of a perfectly planned traffic jam, is a thing of wonder, setting a new standard for getaway scenes in heist films ever since.
Inception
Inception is a heist movie quite unlike any other. This time, instead of breaking into a physical location like a bank or a casino, the heroes of this film are breaking into people's minds, stealing secrets that can then be used to their advantage. The central heist at the end of Inception, and the one that means that Dominic Cobb (Leonardo DiCaprio) can finally go home to see his children, is a fiendishly complex one, something the entire film has been leading up to through various explorations of exactly how this dream-state works.
The final heist takes place on multiple levels, and multiple timezones, interlocking together to an extremely satisfying effect. What makes it even more involving is this concept of being trapped in the subconscious forever, raising in the stakes in a way rarely seen before or since in the heist thriller genre.
Fast Five
The success of the Fast and Furious franchise, which has morphed from a modest riff on Point Break into something far more world-defeating, is the way it cannibalises other genres within its muscly-men-in-cars template. With Fast Five, the Vin Diesel-led franchise moved effortlessly into the heist genre, pulling off an elaborate car-based crime among the dangerous streets of Rio De Janeiro.
Like The Italian Job, the joys of Fast Five are found more in the getaway drive than in the heist itself. The vault to the bank is dragged along the road by another car, becoming a type of weapon that can be used to take out the cars chasing our heroes. A truly ridiculous move in a franchise full of did-that-really-happen moments, it marked a new "can-you-top-this" moment for chase scenes in cinema.