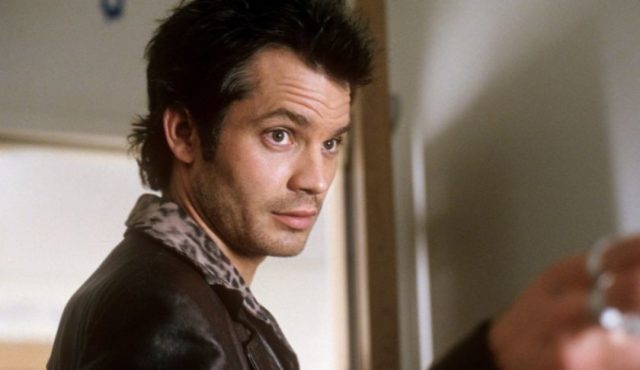 Timothy Olyphant is one of those pleasant surprises that seem to have strolled into Hollywood unannounced, fully prepared to captivate audiences with his acting prowess. It's amusing to think that he once had no grand aspirations of becoming a serious actor. However, as fate would have it, he chose the right path and evolved into a versatile performer who may not always be on everyone's minds but is undoubtedly capable of turning heads with his talent. Olyphant can effortlessly switch from calm and composed to absolutely unhinged in a matter of seconds, and he does it with finesse. Although his career didn't start with a bang, once people began to notice him, things started to fall into place. He may not be the quintessential leading man, but he is undoubtedly a valuable asset who can bring a character to life when needed.
Here are some of his best movies to date.
5. A Man Apart
'A Man Apart' showcases Olyphant's range as he plays an egotistical jerk who believes he's untouchable due to his connections. However, when he crosses paths with a cop who's lost everything, Hollywood Jack quickly realizes he's messed with the wrong guy. Olyphant's character is the type you love to see take a fall – arrogant, ignorant, and uncaring, perfectly fitting the movie's tone.
4. This Is Where I Leave You
Horry, Olyphant's character in 'This Is Where I Leave You,' is ironically one of the most emotionally balanced characters in the film, despite his mental issues resulting from an accident. The Altman family is a mess, and they need something to pull them together. For Wendy, it's Horry, even though he can't give her everything she wants. Their love is painful, as it's not typically encouraged, and Horry can't reciprocate everything she needs, no matter how much he wants to.
3. Scream 2
Timothy Olyphant started to gain recognition with 'Scream 2,' where he brought an intensity that hadn't been seen in the franchise. He almost replaced Randy as the resident film geek, but his character was far more unstable and ready to continue Billy and Stu's work from the first movie. His idea of blaming the movies for his actions was almost sound, except for the fact that it was one of the worst motives in history, easily dismantled by a prosecutor.
2. Go
'Go' is a dark comedy where Olyphant plays a drug dealer who goes against his better judgment and does business with a young woman he's never worked with before. When she tries to rip him off, he goes after her, but witnessing her being run over and flung into a ditch makes even the most hardened drug dealer think twice about sticking around.
1. The Girl Next Door
In 'The Girl Next Door,' Olyphant plays Kelly, a porn producer who doesn't like losing his star actors, as it affects his earnings. When Matthew decides to pursue Danielle, it becomes a battle over who she will choose and whether she'll stay in the business or follow her heart.
Timothy Olyphant is undeniably a true talent in Hollywood, and his performances over the years have proven this time and time again.
Tell us what's wrong with this post? How could we improve it? :)
Let us improve this post!