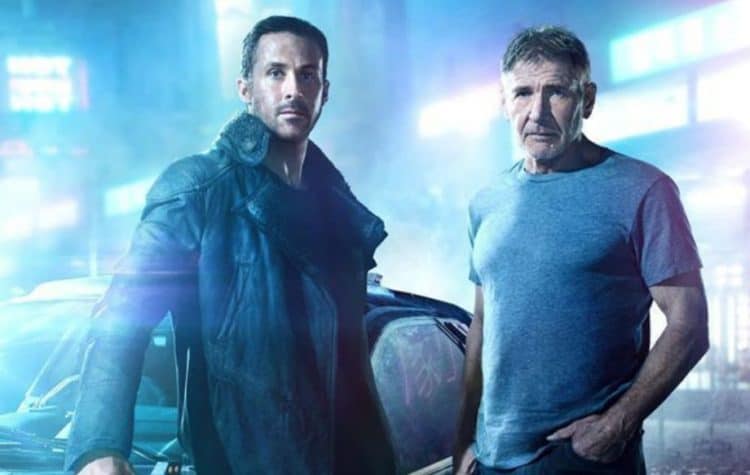 It almost felt like people were lining up to crucify or defend Blade Runner 2049 since the general consensus was that it couldn't possibly be as good as the first one, which in some opinions was kind of ironic since the first one had its fair share of complaints as well. But be that as it may the movie and its soundtrack were both actually well done, enough to the point that it seemed a nice bit of closure to a story and a possible opening to another story if someone decides to be ambitious enough to run with it. Of course by the time we have another one in production and finally on the big screen Harrison Ford might have decided to part ways with the process altogether since his character would likely no longer be needed or he might no longer be in the mood the revisit the same scenes again.
Here are some of the best songs from the movie.
5. Suspicious Minds
It's interesting when a movie set in the future uses songs from the past, particularly those that are close to being a century old. It kind of brings back a lot of nostalgic feeling, almost as those in the future are pining for the past that they never knew and a taste of something that has eluded them no matter how much they've looked for it. Blade Runner is a movie that seems set to capitalize upon the dark and dank themes that are inundated from time to time with faint remnants of the past that aren't fully understood but are also preserved as much as possible as though to catch a glimmer of what once was.
4. Can't Help Falling In Love
The idea of love in this movie seems like a very disconnected thing that has no real application to the overall feeling that so many want to believe it represents. Love is almost a commercial thing in this movie as it's been seen and a testament to the faded thing of the past that gave way to more practical means long ago. But despite that the feelings of love that do persist are hidden away quite a bit by a shifting set of shadowy barriers that have to be breached before one can really dig in to the actual emotions that are waiting to be revealed. It might sound dark and poetic in a way, but that seems to be the feeling that is produced.
3. Almost Human
The idea of who is a replicant and who isn't doesn't really apply any longer in this movie since the lines have been drawn even clearer since the original movie. While Gosling's character is quite obviously someone that has little if any real control over his life it's obvious that much like his predecessor he's someone that has a great deal more to the inner workings of his mind than many of those replicants that have been seen throughout the movies. Replicants aren't mindless robots after all, but they are something other than human and as such contemplate their existence in much different way.
2. One for My Baby and One More for the Road
Maybe one reason why people didn't care for this movie as much as the original is that it took a long time to develop into something that they'd expected. Wait though, the first one did that as well, but it did seem to have more action in the beginning and interspersed throughout. It all depends on one's perception of the movies as to how slow or quick they were, but this new one definitely seemed to lag for a while as things went along. Had it been a little quicker in tempo it might have seemed a little more popular with younger crowds, who don't always go in for the story but want to see more action at times.
1. Summer Wind
Overall this movie was another visual masterpiece much as the first one was, as it had a lot to live up to and had to find a way to at least match the intensity and storytelling of the first movie. While some say that it didn't and was kind of a waste of time it would seem that if you take a more objective look at it you might better understand what some of the imagery was trying to convey. This is a world after all that is set up to seem a bit hopeless in some regards, and rather frightening in others. But compared to the movie that came before it was given a task to complete that was like asking a person to climb a mountain without rope or harness. It's possible, but it's also possible to come short of the goal.
All in all it wasn't a horrible movie, and the soundtrack did help.