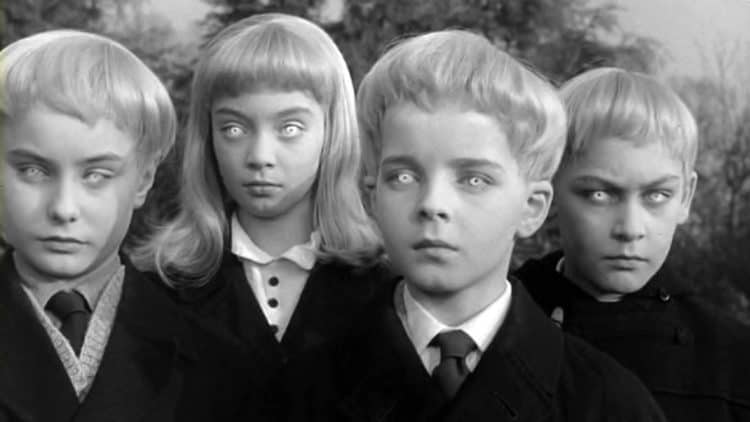 Alien movies in the 60s were kind of keeping with the 50s them while trying hard to move forward and present a more cutting edge style of fiction than had been seen before. In essence, alien movies have always been viewed with a lot of skepticism largely because they suggest the existence of something that's greater than humanity but in no way beholden to our existence, meaning that aliens in the movies are not our friends or our benefactors. Many alien movies hold this belief as they show that aliens coming to this planet are anything but friendly and instead want to dominate and subjugate the human race in one way or another. Some see us as primitive, others as a nuisance, but most seem to see human beings as little more than an inconvenience until they're proven wrong. That part about alien movies has never seemed to change.
Here are some of the best alien movies from the 60s.
5. Voyage to the Prehistoric Planet
It's just what it sounds like, a mission to a planet that is the home to prehistoric beasts. In this future the moon has been fully explored and even colonized and the next adventure through space is to the planet Venus, where it's discovered that not only is there life, there are dangers that humans were never meant to discover. Sent on a rescue mission to save a team that had gone ahead, the astronauts that land on Venus are set upon at every turn it seems by one creature or another that's bent on making a meal out of them or simply insuring that they don't run off. It's one of those films that seems to have a point but you have to watch carefully to understand it.
4. They Came from Beyond Space
This kind of has the feel of a movie that could be like Invasion of the Body Snatchers but instead of pod people the aliens are a group of meteorites that fall to earth and begin to enslave humanity after a mere touch. One scientist is immune due to a plate in his head as another makes a helmet that he can wear so that the meteorites and those they've turned can't get into his head. Eventually the supposedly peaceful takeover gets out of hand as the invaders lose all pretense of the peaceful manner they try to affect and attempt to simply take over humanity. Once they realize that humanity will not back down however they relent.
3. 2001: A Space Odyssey
As far as aliens go the monolith is about the only alien artifact you're going to find in this film but it couldn't be left off the list since it was one of the more groundbreaking films of the decade and HAL was the perfect villain since the machine was all about not getting shut down and was bound and determined to do anything to maintain its existence. In terms of cinematography and actual intent when it comes to story this film takes a while to get into but once you're hooked then it begins to make a bit of sense the longer you sit through it. Action-wise it's not too bad, but as an epic it stands out more because of its story line.
2. Barbarella
Barbarella is reminiscent of an acid trip experienced by a producer or a director that got turned into an erotic movie. Whoever she meets, so long as they're male, she seems to have intercourse with them as a means of saying thank you. She's constantly being attacked, and the names of those she interacts with are either increasingly dramatic or so ridiculous that you can't help but snicker when you hear them. But for the decade this was actually one of the more popular films since Jane Fonda was quite gorgeous and it was interesting to note that Barbarella's sexual prowess was one of her greatest assets.
1. Village of the Damned
The only real allusion to an alien influence in this film is that a pulse of some sort was put out that somehow impregnated every woman and girl of child-bearing age in Midwich and thereby created the spooky, platinum-blonde children that have a telepathic link with one another and no social graces to speak of. They're not even able to be typified since they have no concept of what it means to be human other than to blend in using the forms they have. But as the villagers grow more and more uneasy with their presence one man whose son is one of the children devises a way to get rid of them for good. This film was remade in the 90s with Kirstie Alley and Christopher Reeve, but was largely ignored, even though the special effects were a big step up from the original.
Alien movies have taken a big turn in the last several decades.