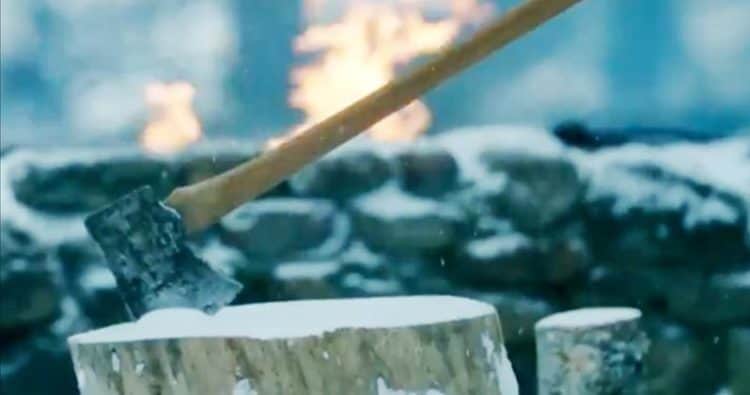 If it was just the outcry of the fans that was responsible for bringing Dexter back for a limited series, essentially a ninth and final season, then it would be clear that the fans are being given way too much power when it comes to influencing what directors, producers, and actors think. But it does sound as though just about everyone involved in the show wanted to see a better ending, and as they and the fans were on the same wavelength it can be stated that bringing Dexter back for another eventual finale could be the best thing for everyone involved. But if fans are upset at the finale this time then it's to suck it up and let it be since really, too many fans figure that signing petitions and haranguing a studio is bound to get them what they want, yes Snyder Cut, we're looking at you. But when it comes to Dexter it could be that this limited series that's coming will be something that will top off the show in a manner that will be seen as ultimately fitting since fans have been talking about the original finale almost without cease since it was shown, and to be fair, it's been a little more than tiresome since even trying to ignore it is kind of impossible when your job happens to revolve around entertainment. But people are entitled to their opinions obviously, even if crying and whining over something they don't like leads far too many fans to announce that they've started a petition to bring a show back, to get an entire season rebooted, or have something else just as drastic happen that is bound to make a lot of people shake their heads while telling the fans to simply move on and get over it.
Nature is calling. #Dexter pic.twitter.com/tX92KWHZLI

— Dexter on Showtime (@SHO_Dexter) April 22, 2021
The biggest issue with any show tends to come near the end, though there are plenty of exceptions to this rule since there have been shows that have been canceled for various reasons, among them being that the direction of the show felt as though it had derailed in a big way and couldn't be reasonably brought back into line. But with Dexter, fans were more or less pleased with all eight seasons but were highly disappointed when it came to the ending of the eighth season, as this is among the main reasons that the show is being brought back for a limited series. The teaser above is away to get people in the mood to think that Dexter will be returning to form once the show comes back, and as anyone should be able to tell, fans are already getting anxious to see the show make its way back, at least for one more shortened season. As of now, the show is looking at a 2021 fall release, and there's nothing to say that it won't happen as of now since everything appears to be on track and moving forward in a way that will ensure that fans are happy and the show gets one last hurrah before fading out for good. If anyone is thinking of a spinoff idea at this point it wouldn't be surprising, but at the same time, it would be kind of an annoyance, if only because the end to Dexter needs to be treated with some respect so as to let it finally end.
Now one has to wonder what Dexter is going to be up to when he does come back since the whole idea of bringing him back has had people in such an uproar that trying to divine just what he'll be doing when he gets back to his life isn't really something that's been broadcast as hard. In a way, it does feel as though just getting the show back for another season, limited as it is, has been the ultimate goal to start with, and everything else has been secondary, though it's fair to state that while people have been more worried about Dexter coming back, the cast and crew have been working and when fall hits it's going to be bedlam as people scramble to get to their screens. Okay, maybe it won't be that nuts, but one can easily guess that a lot of people are going to be tuning in right at that moment when the show starts and will be watching each episode with heightened anticipation as they try to figure out what Dexter will be doing once he gets back. It's kind of funny to think of really since the articles are going to be flying left and right online and one can only imagine how many different reactions will be flung in every direction. It might be a little more ordered than all that, but at the moment the tension is rising as people continue to ready themselves for the return.