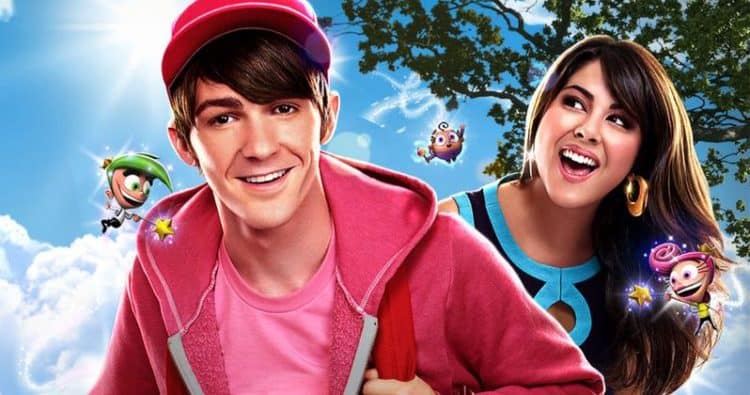 Paramount+ is really pushing for all its worth when it comes to the programs it's taking on since The Fairly OddParents will be coming to the site as well with a live-action adaption that will be an ambitious reboot apparently that the site is going to bank on along with the several other shows that are coming. Those that know the story that the show has been pushing for a while should be placated by the fact that things are going to stay roughly the same, but obviously some stuff might have to change simply because live-action is a little more limited in possibilities when it comes to special effects. But with that being said it does feel as though the show will most likely stick to the same story for the most part. It's an odd choice, no pun intended, to include this show as a live-action program, but it would appear that this is what Paramount+ believes is going to be the right direction for this particular program. One thing that might happen, it's just a guess, is that people will at least give it a chance, but might want to go back to the animated version simply because apart from the limitations that are felt by live-action, there's also the idea that changing things any further might not be something that fans really want to get behind.
It's easy to deduce that Paramount+ is doing everything possible to become one of the more prominent streaming sites that people will want to subscribe to, and with a decent monthly price and a great deal of content already there since it will be making the jump from CBS All Access to Paramount+, it does look as though the transition will be easy enough to take on without too much trouble. Switching this program over to live-action could be what's need to entice people to keep watching, or it could be something that might take a while to get used to. It's hard to say really since it's been done once before, but banking on people remembering this and whether or not it was that successful is probably not a great way to keep people aware that this is an idea that's come and gone. There's a good chance that those who have been fans of the show are going to simply follow along and make this into something that will be considered another chapter in the story, but until it's established that people are entirely on board with this idea, it's yet to be seen if it's going to be the best decision.
The only reason for putting any kind of damper on such a move is that change isn't bad, but sometimes it can kill off an idea if it's not given the kind of follow-through that it really needs, especially if the attempt is so over the top that fans have a hard time following something that, to them, has been the easiest story in the world to follow in the past. It's likely that not much will change, other than whatever has to in order to accommodate for live-action, but Paramount+ is feeling a little too ambitious from certain angles, and while it's very possible that I could be just thinking that anything that could go wrong might go wrong, the transition from CBS All Access could be a little rockier than those in charge are thinking. This might not be the case, but if anyone remembers seeing companies go down or at least experience a dip in subscribers and viewers when they make huge changes then there's good reason to think that even the current plans to boost the lineup could be a little less than the site will need. So far CBS All Access has done fairly well in keeping its subscribers happy, but it would be interesting to learn just how many subscribe to this site as well as others to gain a bit of variety. The point is that if one starts to slip and fail to satisfy subscribers there are several others that people are bound to stick with and depend on for their entertainment.
That sounds a little grim and might not really explain how well Paramount+ is thinking they'll do, but it's realistic since it's one of the worse scenarios that people don't always like to look at but profess to know all about. The wind-up and the pitch are all well and good when it comes to this site since they're already making a pledge to continue the same great entertainment and experience, but until Paramount+ knocks it out of the park it's going to be a bit tough to take them at their word. There are a lot of shows coming and it's fair to state that they do know what they're doing, but kind of like the wishes in Fairly Oddparents, there's always a chance that something could get mixed up.