BBC America added a new science fiction program to its Superatural Saturdays slate with The Fades. I went into it with absolutely no preconceptions, other than its addition to one of my favorite nights on BBC America.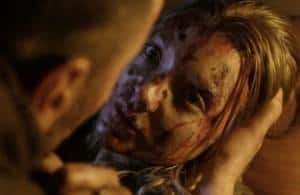 What was the first thing I saw? Natalie Dormer! Yes, that Natalie Dormer. The Tudors Anne Boleyn. Score! Major girl crush with this one, and it appears she will be in all six episodes.
There have been a lot of shows about unwitting teens who become The Chosen One (Buffy The Vampire Slayer, anyone?) but Paul isn't a pretty cheerleader. I doubt he could even lead his equally dorky friend Mac out of a wet paper sack let alone save the world, but it seems he's been given the task.
The Fades is dark. Both Sarah (Dormer) and Paul (Ian de Caestecker) have dreams of a future world covered in ash. It's not pretty.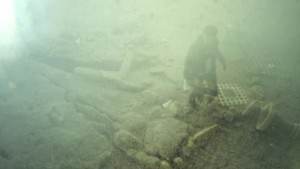 It's actually a pretty cool premise. The fades are the dead who haven't ascended. When the dead near ascension, their souls shine. The dead have to look for a place to ascend, and the number of places have diminished drastically since we've covered the earth in concrete. Paul can see them, as well as the ones who either couldn't or wouldn't ascend. His visions of the future and ash have been causing him to wet the bed for crap's sake. He's seeing a therapist. In an interesting development, I liked the therapist. He tells him you're never as odd as you think you are and your fear is what keeps you human. Never let fear dictate the choices you make. Good advice to a teenage bed wetter. Once Sarah dies, the people who were helping her find him and give him some lessons on what he's been seeing.
There's something about the fades, and they like a warm body to walk through them, which causes ash. At this point, I'm wondering if there are a lot more fades than Paul can see, and they somehow all go up in a puff of ash causing an apocalypse. Honestly, I couldn't be speculating any more if I tried. There were very few details in the premiere, but that didn't hurt the pacing of the show.
That the fades can be both good and bad people is disturbing, because it would make it difficult to know who the "enemy" is. Is one stuck because they couldn't find their way or because they weren't meant to? I look forward to seeing if this is addressed in the next five episodes.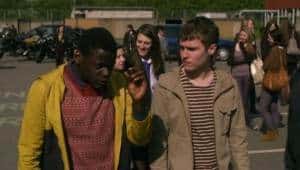 There was even a laugh out loud moment as Mac tried to do a forward pass yo-yo trick and it came back and knocked him in the eye. No need to feel sorry for him, he was unhurt and it didn't phase him, but it was a nice light moment in a show that could be quite dark. Mac is definitely the comic relief and Daniel Kaluuya plays him to perfection. He's not trying to be funny, he's just being Mac. That's the beauty of his character and the magic of the actor who plays him.
By the end of the first episode, a two main characters are dead, one is half blind and we witness the death of hundreds of birds. While there is humor, Paul isn't going to be dealing with this in a sarcastic manner. It's more Grimm than Supernatural. There is just enough of new material here to make you want to see what's next, so meet me back here next Saturday. It's going to be a rough and mesmerizing ride.
Tell us what's wrong with this post? How could we improve it? :)
Let us improve this post!