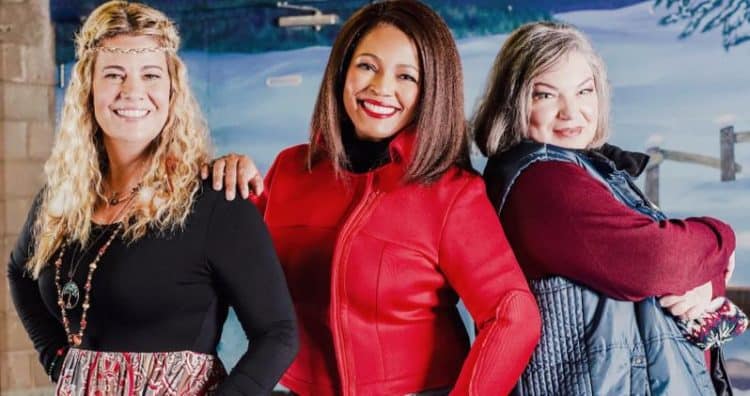 The Facts of Life holiday reunion show is just about here and the trailer makes it look just about as cute and sappy as it can be but hey, it's Christmas and it's the Lifetime channel so what are you going to do. It does sound like Nancy McKeon, Joanne, won't be showing up for much more than a cameo since she had a family emergency that required her to miss out on a good part of the movie, but seeing her will still be something special considering that it's been a while since the ladies were all together for even a short amount of time. As Andy Swift of TVLine reminds us though Charlotte Rae did pass away in 2018, so unfortunately she'll only be there in memory, but you can bet that the ladies will be doing their best to honor her in some way. So far the movie looks like it might be the kind of picture that a lot of people that were fans of the show might enjoy since it is updated as it needs to be and it definitely has a different feel to it.
December 1st is coming up pretty quick so it might be wise for those that want to catch the show to make time in their busy schedule to sit down and watch what will be just one of many holiday movies to come, since the season is now upon us and the Christmas movies are ready to roll if they haven't been already. To think that the Facts of Life will be getting in on the fun this year is great for some people since the show was such a hit when it ran initially. After it was over and done with though some people were glad to see it go as it had kind of run its course. But after all these years to see the ladies come back and check out the difference that so much time has done is kind of interesting since it's obvious that things have changed quite a bit and it will be interesting to see how much their characters have changed since it seems only likely that they will have in the first place. It does look as though Kim Fields is going to be playing a much more prominent role but maybe that's just how the trailer was designed. We'll find out on Sunday if that's the case or not.
The holidays are of course a great time to just sit in and watch a movie now and then when time allows and enjoy a pleasing story that might seem like it was stamped from a mold with different actors and a slightly different venue, but a lot of times there are a lot of similar stories that people watch over and over. There is a big reason for that though, and it has to do with the fact that this is the season when getting together with friends and family and remembering loved ones that passed away some time ago. It's a season of giving, of hope, of miracles and of glad tidings for everyone, but hopefully in the case of this movie it will be a season of laughter and some hilarity as well since the show was, back in the day, still a great sitcom and worthy of a good laugh now and again since the ladies were at times getting into a lot of different hijinks that either got them in hot water or had them scurrying to make it right, or both. As a sitcom this group of ladies were great in their time, but in a movie it has yet to be seen just how they're going to go over with the audience. Smart money seems to say that they'll come off as cute and pleasing as they ever were even missing two key people in their group. It is a bit sad during the holidays when you're missing someone that was a part of your life at one point and did a great deal to help you succeed as Charlotte Rae did for the girls, but thankfully she hasn't been forgotten and her memory is going to be carried on in the movie in some way it would seem.
Honestly this seems like a movie that'll be best for those that were fans of the show and those that don't mind watching the canned and kind of corny holiday specials, but it might be worth it to give the movie a try just for a bit and see if it grows on you. After all nostalgia is kind of nice at times and it does make people happy to see familiar faces from the past now and again, especially faces that made you laugh back in the day.
Tell us what's wrong with this post? How could we improve it? :)
Let us improve this post!