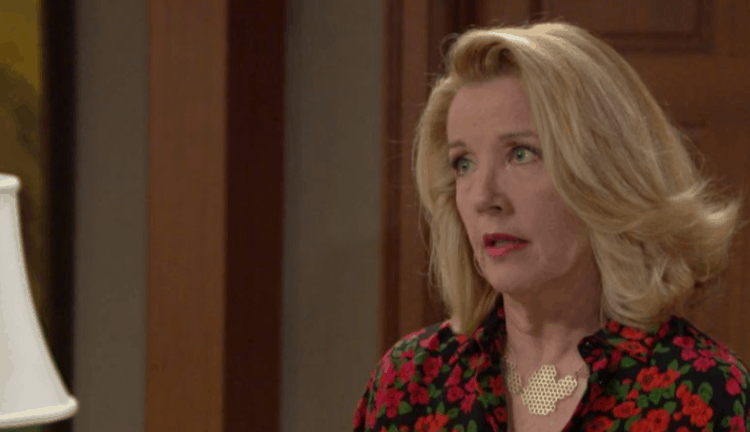 Young and the Restless fans know that their favorite show could not be the number one soap on television for so many years running if it did not come with like a million plot twists a day. There are so many things we feel we can predict, and there are so many things we are not sure we can predict at all. Sometimes, a story comes along that just stops us dead in our tracks because we did not see that coming at all. And we love those. Those don't happen nearly as often as we wish they did, but they are happening enough to keep us all wanting more and more. And we have a few of our favorite didn't see that one coming plot twists from the years. What's your favorite? Was there a chance you saw these coming, or do you have others to add? Drop them in the comments below!
Cane or Phillip or Who?
Cane Ashby was a man who came into Genoa City to reunite with his mother — Jill. You see, Phillip Chancellor III was killed in a car accident when he was drinking and riving and not doing all the right things. His mother missed him tremendously, but Katherine insisted on a séance with a medium, who told them that Jill's son was alive and well, but that he wasn't who they thought. It seems that he told them Katy switched babies at birth, and her own son was really living with another family and had no idea. She thought her son died, but it was someone else's baby. And then her son came home. Cane loved his new mom, and his new life, and all things that came with being a Chancellor, and he wasn't mad about any of it.
And then it all fell apart. While he lived this lie, he was enjoying all the seconds of it. But then it came out that things were not going well for him. Phillip didn't actually die. He covered up his death and he hired Cane to pretend to be Jill's son so that he could cover up the fact that he was gay and he could live his life without the judgment and pain of the family he lived with. We did not see that coming.
Sharon and Her Innocence
We don't know if this counts as being a plot twist or if it counts as being a dozen plot twists, but here we go. Remember that time when Sharon and Adam fell for one another and it was just weird for all of us? They were so not good together. But they were together, and she had to find a way to help him prove that he did not kill Skye because everyone thought he did. So, she took off to find her in Hawaii, where the woman was alive and well until she slipped and fell and ended up dying inside of a volcano when all things went poorly and ended badly. She was dead now, but Adam was set free from being blamed for her death. Now Sharon was being blamed. She went to jail — escaped — and finally things worked out for her to prove her innocence once she left and she lived a new life after everyone thought she was dead. Adam found proof she did not kill Skye, but then he found out Sharon was alive and well and living with another man, and he destroyed the evidence to get back at her. It was a huge mess from day one. And we are still confused about all of it.
Jill and Katherine
They hated one another. They fought over men. They fought over everything. They hated one another more than just about anyone else in the entire world, and then they suddenly made this bond of some sort happen. They were like mother and daughter, and then the found out they actually were mother and daughter. They became the very best of friends, and they were so happy about it. Except, it turned out they were really not mother and daughter and Jill was a Fenmore, but they decided to stay close to one another no matter what happened in their lives. It was beautiful.