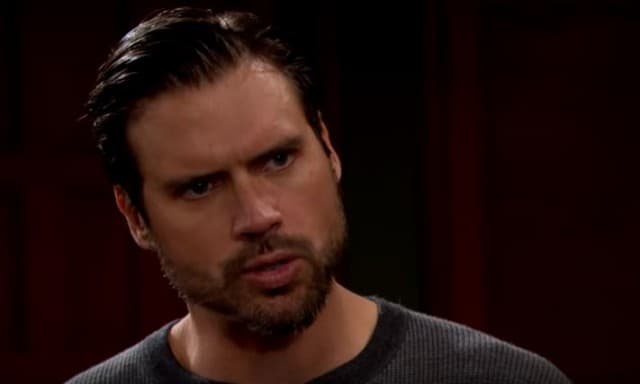 On Tuesday's episode of The Young and the Restless, family drama comes to a head as everyone who knows about Adam's disappearance and suspects kidnapping begins to question whether or not Victor had anything to do with the kidnapping of his own son. The world will feel as if its stopped spinning when Nick asks his father whether or not he is the man responsible for Adam's disappearance, and Victor's answer might surprise you. It's a moment so full of drama and so filled with bitterness, resignation and barely concealed rage that fans will feel the hairs on the back of their neck stand straight up. It's a moment you cannot miss — it marks a shift in dynamic in this family, and it's not one that will likely change for the good anytime in the near future.
So worried about the safety of her husband, Chelsea is willing to do whatever she needs to do to find her husband. Knowing that his safety is in question and that her world has been turned upside down, she's perfect aware of the fact that things have changed, possibly forever. Hopeful she will be able to elicit the help she so desperately needs to find her husband, she's willing to do whatever it takes. She is now a woman who knows how it feels to have nothing left to lose. Tuesday shows us that Luca and Noah — despite their personal issues from Monday — are in the midst of trying to bring down Victor. They know that there is no way Victor would partake in something this big without carefully considering all that could go wrong and what that means for him. They know he has done everything in his power to ensure an alibi for himself and that all the evidence of his involvement is covered. This will lead Luca to want to speak to Victor about all that is going on.
Kevin and Natalie got into a pretty heated discussion on Monday over the fact that he believes she is conning him. She denies this absolutely and completely, but he is not buying any of it. However, once Kevin left and Mariah showed up, these two did some snooping of their own and realized that there was a ransom note for Adam. In true fashion, they misunderstood the contents of the note and thought that the woman the kidnappers want is actually Natalie. Tomorrow we find out whether or not these two do something stupid as a result of sticking their noses where they do not belong, and it's not looking good for either one. After all, getting involved in Victor's personal affairs never ends well for anyone.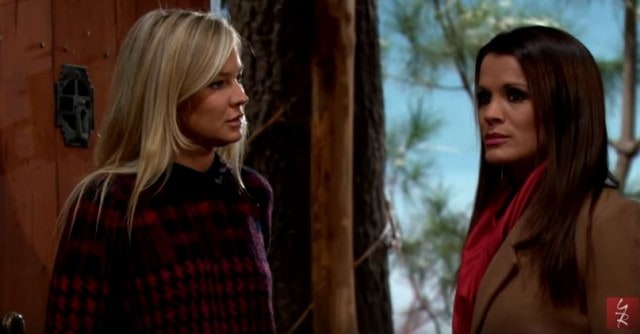 In the hospital, we continue to see improvement in Billy's condition, but there is still worry and strife to be had. Will he be all right? He's made so much progress when doctors did not feel that progress was even possible, but it turns out that there is just nothing that you can do when there is an injury like this one to deal with. The entire Abbott family is torn between stark relief and worry that their beloved son/brother/husband/father will heal completely or whether or not he will digress. Jack still blames himself for the fact that his brother is in this position in the first place, but he is relieved beyond measure that Billy is still alive.
Of course, no one feels more guilt than Noah, knowing it is actually his doing that caused Billy to face death in such a traumatic manner. After running Billy over and then covering up the truth, we've seen Noah wonder time and time again whether or not to come forward, always finding a reason to keep his secret. However, these things always come out and we know it's only a matter of time before Noah's secret is made public — and probably not by Noah. Billy might just remember everything that happened to him as he begins to regain some of his memories. It is, as they say, only a matter of time.
https://youtu.be/HTBH78Y27_o
Photo Credit – YouTube
Tell us what's wrong with this post? How could we improve it? :)
Let us improve this post!