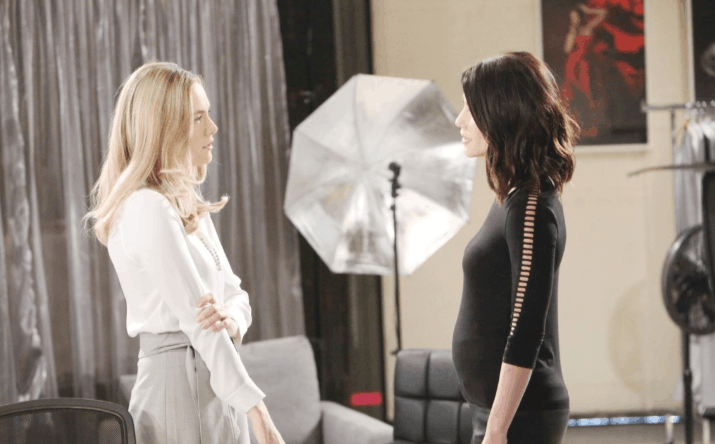 The Bold and the Beautiful fans don't really see many people go to jail around here. Sure, there are some characters who break the law and have some legal troubles as a result, but most of them aren't going to jail for anything they do on the screen. In fact, there may be fewer arrests around here than anywhere else on daytime television. But what do we know? We may have made that up, but it does sound like we could be accurate in that moment. Now, we also know that there is a lot happening around here in terms of the actors outside the show. There are a few who have had some legal trouble over the years, and we thought we'd bring some of that to you.
Winsor Harmon
Do you remember when he was the loveable — or not — Thorne? He spent some time in the role, and people did like him for it. He was always bringing the heat and playing the game to the best of his abilities, and he was good at it. He was the kind of man who kept his fans on their toes, and we loved him for it. But, he did have some problems at one point. He was arrested after he was in the middle of a San Fernando Valley park in the middle of the day drunk and urinating in front of everyone on the park. That means he was certainly indecently exposing himself, though that was not his ultimate plan. He was arrested for being too drunk after the police arrived and found him inside his SUV without any pants on, with a couple of empty wine bottles in his vehicle, and without any idea what was going on. It appears he spent the night there, too. It was not good news for him when this broke, and he was not happy about the fact that he made the decision to act in such a manner.
Antonia Sabato Jr.
He spent some time on the show a long time ago, and he's not immune to the legal woes of being a soap star, either. The man has not been arrested — that we know of — but he has spent some time being in the middle of a legal battle that was not a good one. His ex-wife was a woman who wasn't doing well in their marriage a few years ago, and that means that he didn't want to stay married to her. Their divorce was an ugly one, and it caused them to spend a lot of time in the press — and a lot of time dragging one another's names through the mud. His legal bill was probably hefty considering what she said about him when she decided to go for custody of their child.
She alleged that her husband was addicted to painkillers and suffered a drug problem. He was allegedly a man who could not stand to go a day without using painkillers, and she was afraid for the lives of their own child. He did admit that he spent some time in rehab because of a sleeping pill addiction. She also told the court that her husband was a crystal meth user prior to their marriage, but that the birth of their daughter was the motivation he needed to become a sober man.
Katherine Kelly Lang
She didn't have the same kind of legal issue as other stars who were arrested, nor was she accused of drug use when she was married to her husband and going through her divorce, but she also put her life in the hands of the court when she filed for divorce from her longtime husband. She did not want to support him with spousal support, so she petitioned to fight that when she filed her paperwork. It wasn't an easy divorce with her asking for that to be the issue, but she was able to maintain her own reputation in the middle of all of it when she was able to divorce him, move on, and still work like it was her mission in life. She wasn't dragged through the mud, but she spent some serious time in the legal world.