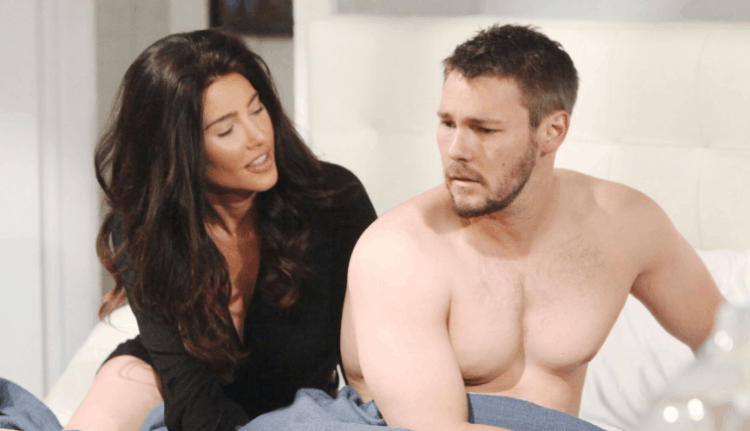 The Bold and the Beautiful fans know that there are so many things that might make a major change in the lives of so many people, but Liam is currently being blocked at every level of his life. Thomas drugged him so that he could not go meet Hope and make it seem like he is there for her. He wants it to look as if Liam is not there for her, as if he will always put his kids and Steffy first, and as if he is going to be sure he does things for everyone but Hope every single time. Thomas knows how she's felt with her former husband since they got married, and he is exploiting her feelings by manipulating situations to make them work for him. But, there is nothing that will work for them now. There is nothing that will make a difference. For example, we know that Liam doesn't remember what happened to cause him to pass out.
Thomas got to be there for Hope, who was so upset. And now he looks better to her than Liam does. He knows she still loves her old husband, but he won't stand for that. And, he is sharing with his son the fact that he plans on making Hope his wife so that she can be his mother and they can be a happy family. He'd love to have a baby with her so that they can have kids together, and they can give Douglas a baby brother or sister. But, all the while, he is holding on to this secret that will change all of their lives. He's trying to protect his sister, but he can't do that at the expense of everyone else around here. It's ugly, and it's not fair, and it's not good.
What's Happening on The Bold and the Beautiful
https://twitter.com/BandB_CBS/status/1145785483751854080?ref_src=twsrc%5Etfw
It's a block party!
What's Next on the Bold and the Beautiful
https://twitter.com/BandB_CBS/status/1145331154452545536?ref_src=twsrc%5Etfw
There's a lot happening right now, and Liam isn't sure he remembers all of it. He has to come clean to Hope, though, and we aren't sure there is anything worse than what he is about to say. He was drugged, but he did not pass out or lose his mind because of it. Instead, he actually made a move on Steffy that they both should have said no to. However, they did not. She was loosened up after having a few drinks, and so was Liam. And, instead of being there for Hope, he was in bed with Steffy after he came on to her. This is a story line with some serious implications in the press right now, but we don't think that it's anything like what it seems like. She did not take advantage of a man who was drugged and passed out. She did not know he was drugged, and he made a move on her.
But, he will be honest with Hope about the fact that he did spend the night with this baby's mother and his ex-wife, and it will undoubtedly crush her to her very core. Of course, it was all her idea to get him out of her life and to leave him and annul their marriage, but we also think she just wanted him to keep trying, to keep working on her, and to be sad and miserable without her. This is just a reminder that he is always one kiss away from wanting Steffy back.
Stay tuned for more The Bold and the Beautiful and be sure to check out TVOvermind daily for the latest The Bold and the Beautiful spoilers, news, and updates.