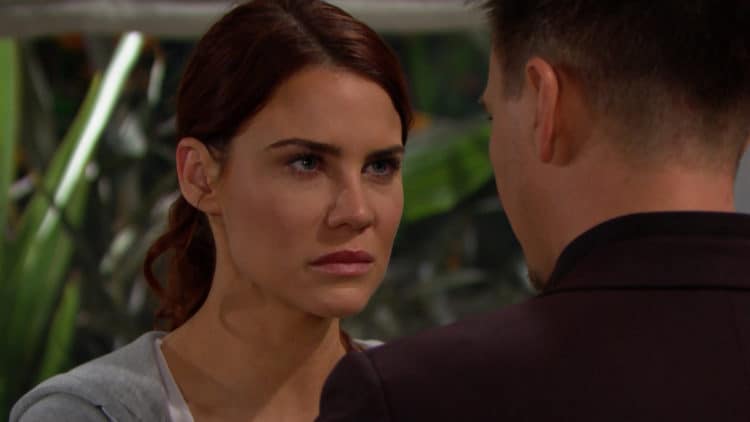 Bold and the Beautiful fans aren't sure what might happen now that the Stay At Home order has been issued in so many places. What does this mean? What does this entail? What does this mean for all of us who have to stay home and we cannot leave our homes for anything other than essential items? It means that some people are now looking for any possible way to find some entertainment and to find a way to keep the boredom and the cabin fever from settling in. It means we will be watching more Bold and the Beautiful than ever before, and it means that we are in this together. We are all having a less than ideal year, but some of the characters on this specific show might be having a worse year than others. Who? Let us share with you.
Katie
Of everyone, we think she's probably having the worst time. She had to have a major transplant surgery that kept her ill for some time. She thought she might die. She thought she might not get to see her son grow up. She had this surgery, and no one knew if she would make it. She's been in recovery. She's been living her life, and everything was rosy. Her husband and father of her child came back to her and committed himself to her, they got remarried, they were living the dream. And then he made out with her sister a few weeks ago. The same sister he divorced her for before. Now she's living a nightmare.
Flo
She's just made some bad choices in her own life. She's created some big problems. She's created some big messes. She's caused a lot of problems. She's made it clear that she has no choice but to do things her own way and make her life look better by donating a body part for a transplant and begging people to forgive her for lying, kidnapping, and selling Hope and Liam's baby to Steffy and then lying about it for months. For now, though, this is what it is. She's a mess, and we all know it. She lost Wyatt, she got him back, and then she sent him to be with Sally — thinking Sally was dying and should have some happiness in her own life for some of her final days. Sally isn't dying. But she also has Flo's man.
Wyatt
He's caught between two liars who are fighting over him, and he's not sure where to go and what to do with this. He doesn't even know it yet, either. He's got Flo who is a kidnapper and a liar, and he's got Sally who is faking a terminal illness so that she can get her own way in life for once. She's tired of being the loser in every situation, so she's found a way to make sure this does not happen any longer. She's not going to lose again.
Bill
He's made his own bed, but we all thought he might really change. We thought he might really have a chance to be someone else and to be a good person and to do the good things, but it turns out we were all wrong. He was ahead of the game, and then he kissed Brooke. Now the world knows, and his wife is asking for space, and everything he worked so hard for this year is gone in a blink.
Brooke
She creates her own messes, though, so we don't feel too bad for her. For example, we don't feel that she is doing anything for us that might make us feel anything else about her. She's a woman who is going to create so much chaos in her life, and so much havoc in her life, that she cannot get past her things. She's not someone who has much else going for her, but she is looking for a way to get through this. She made out with her sister's husband while she was inviting her own estranged husband to move back in with her. It's a lot of drama, and she's been caught. Her year is getting worse by the moment.