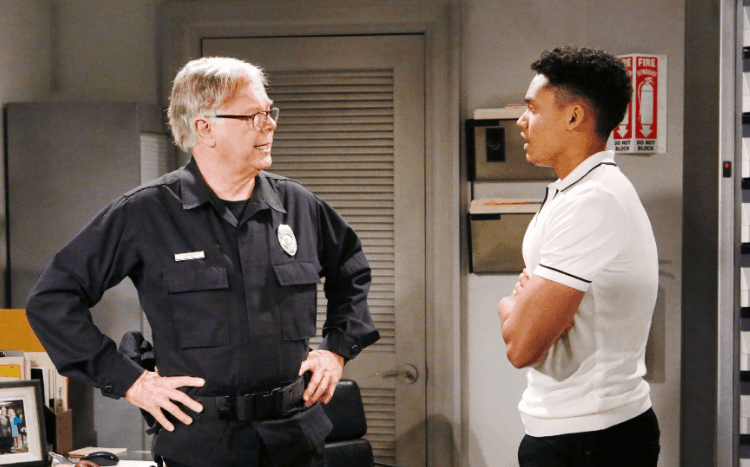 The Bold and the Beautiful fans are not surprised that Thomas has done what he's done and made things happen the way he has. He's been given a chance to get his life in order, and he's chosen to go a different way. He has managed to manipulate his son to propose to Hope, and she's said yes. She does feel that her life is not in a good place, and she's made a situation work in her mind. However, her life is not going to be the same for her own accord. She's made it her mission in life to get her life in order in her own manner, but she's also done this to herself. She's made it her situation to make herself miserable since the day she gave birth and lost her baby. She's trying to hard to get her life to change, but she's struggling. She annulled her marriage, encouraged Liam to go live with Steffy and be with her so they can have their own family, and now she's hurt that he slept with Steffy.
This is all manipulation on the part of Thomas, too, and now she will marry him. However, Xander is not amused by her situation, and he is doing all he can in life to find as much evidence as possible to get things to go back to a normal way of life for Hope. He's not happy with the way things are going, and he is not about to let this change. He's not about to let his man hurt her more than he already has, and he is not about to let his situation change her. He's looking to prove things that are going to stop Hope from making mistakes her life.
What's Happening on the Bold and the Beautiful
https://twitter.com/BandB_CBS/status/1147278985790971906?ref_src=twsrc%5Etfw
We love a summer block party.
What's Next on the Bold and the Beautiful
https://twitter.com/BandB_CBS/status/1147867867871928329?ref_src=twsrc%5Etfw
It's going to be a very big day when Xander is not happy that all this is going on with Thomas, and his girlfriend defends the man. He feels that he is no good for Hope, and Zoe will come out and tell Xander she's happy for them and she's not mad about any of this. It's not good news for her, of course, when she has to focus on things that are very much outside of her control. She's not happy with this, and she's not going to do well with any of that. She's going to defend him and his position because she feels that Hope is doing well with him in her life. She's happier than she's been, she's taking her mind of off other things, and she might just go on to have a child of her own. She feels this is the answer to the problems they've been facing.
Then there is Liam, who is not happy that she's engaged. He is not expecting to hear this news, and he's not happy that Thomas has moved in on Hope like this. We know he's been unhappy with the situation that Thomas has presented in his life, but he seems to be extra upset by things right now, too. We don't know how this will play out, but we assume it will not end well for anyone involved in this situation in any manner of speaking. But, for now, we can expect to see him try and talk some sense into her.
Stay tuned for more The Bold and the Beautiful and be sure to check out TVOvermind daily for the latest The Bold and the Beautiful spoilers, news, and updates.