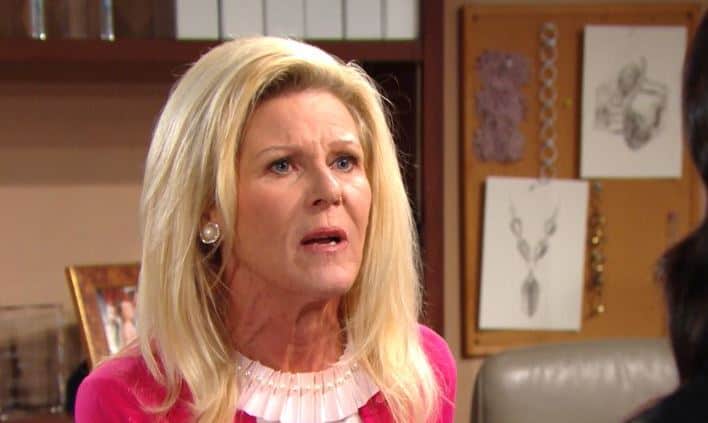 The Bold and the Beautiful fans know that everyone is unhappy right now. No one is happy with the things that Ridge and Thorne did to Bill, even if he was just as involved in all of it with them. He was not right, either. He might not have done anything to make Thorne mad. Thorne's wife made those decisions on her own based on what she learned that Ridge did, and he needs to just back off and let her make the decisions she needs to make for the son she shares with Bill. But he didn't do that. So, Katie has all the reasons in the world to be mad at her husband after learning her ex is in the hospital with horrible injuries after falling from a balcony while the three of them threw punches at one another. Perhaps Brooke isn't as entitled to be upset with Ridge considering she let the man kiss her more than once, and he's mad.
But, they were not right to do this. We watched as these two defended themselves to their wives for the actions they sent out this week, and it was ugly. They will never learn that sometimes they just have to be the bigger person and let this all go, but they cannot do this. They are not the kind of men who can just get over thing and let it go. If they did, perhaps Bill wouldn't be such a big problem in their lives. But that is not how they live their lives. Their wives were not all that receptive to their apologies and their feelings, but we think that they will get over it in a moment. There is a chance they can work on things and make them a bit better, but we don't know for certain.
What's Happening on The Bold and the Beautiful
Today's the day – Tune in to see @BB20Brett and @TylerCrispen2 from @CBSBigBrother make their #BoldandBeautiful debut! 🙌 pic.twitter.com/9ElVmwzQf2

— Bold & The Beautiful (@BandB_CBS) October 24, 2018
We love this, and we hope you all tuned in to see what there is going on. If you watched it and saw what was going on, don't hesitate to let us know. We love this situation, and we'd like to see this make for something interesting and good in our lives — and we know it can. Guest stars are always more fun.
What's Next on the Bold and the Beautiful
A battle becomes the fight of Dollar Bill's life. You won't want to miss it this week on #BoldandBeautiful! pic.twitter.com/hOoyG6QS64

— Bold & The Beautiful (@BandB_CBS) October 21, 2018
There is a detective on the scene right now, and that is not a good thing for either Ridge or Thorne. Bill is not awake to give his side of the story yet, and there is nothing that these two can do to make their own situation seem better. They went in there looking for a fight, and that's what they got. And now Bill is in a coma and no one can seem to figure out what to do. The detective is not going to be amused by any of this, and he's not going to care about all of this in the end of the game. But Liam is going to visit his father, too. He will not be awake for this visit, but they are trying to work on things, so this is a nice thing for him to do.
But we don't know what to expect. Honestly, we think that things will get worse before they better. And we will see that Quinn is step into a moment of trouble when she and Pam argue about the portrait. She's over it, and she's going to get herself into a mess of trouble because she cannot let this go and just move on with her life. She's not going to go to Eric about it, of course, she's just going to go behind his back and cause some problems. And we are so excited she's back to that game and working on that again. We've missed it and all she has to offer.
Stay tuned for more The Bold and the Beautiful and be sure to check out TVOvermind daily for the latest The Bold and the Beautiful spoilers, news, and updates.