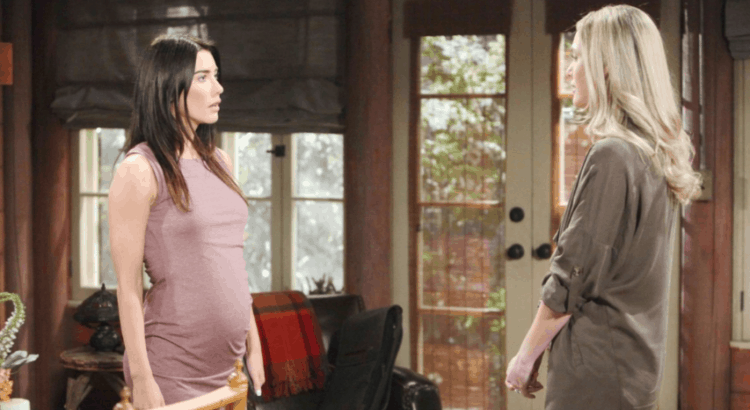 The Bold and the Beautiful fans are always excited when Emmy nominations are made, but we suspect there are a few people out there who are not sure why this show is included. It is a half-hour program, but that doesn't mean it's not jam-packed with drama and a giant mess in terms of what is going on in the stories. There are so many things happening around here, so many people in the middle of so many things, and so much to take note of that we thought we might bring you a few Emmy fun facts for 2019. There is a lot to note, a lot to celebrate, and lot to learn about your favorite show and the people who were, were not, and should have been nominated this year.
The Fewest Nods
We just aren't surprised that this is the daytime soap with the fewest nominations of all the four daytime soaps. With only 12 nominations to brag about, it's got fewer than half of what some of the other shows called their own nominations. However, it is only half an hour. It doesn't have as many people on the show. There is not as much time for as much drama, and many of the stories are amped up a bit to make them work in the short amount of time the show is on the air each day. We get that, and there is nothing wrong with that. But, we also get that there is more to it than that. We get that there is a situation in which people are upset that there are half as many here when the show is just as good — if not better — than others.
Lead Actor Snubs
This was a year when all of the men in a leading role were totally overlooked in favor of actors on other shows. This is not usual, and it's something that probably stings a bit. Not one leading actor in this show was given a nomination, and that is something that cannot feel good, especially when you consider the big changes so many of these men have made. Liam had a big year. Even Wyatt was more leading than ever, though we suppose he will always be a supporting role. Bill made big changes in his life, and he did big things, and he was not chosen. Ridge was caught in the middle of the same story he's been caught up in his entire life, but this time with his daughter and her personal life. It was a big year for these men, and we are surprised that not one of them was even recognized for their hard work.
However, the women did a stellar job of earning the nominations this year. The leading actress role was good enough in two cases to earn a nomination, and we are not surprised by the two who got it. Their characters both went through massive transformations this year. With one of them being forced to spend most of her time alone and without a man to getting married to changing her ways and another one went from being married to being divorced to having a baby to adopting a second baby to making the decision to be alone and not to be someone else's decision in their lives anymore. Both Heather Tom and Jacqueline MacInness Wood were nominated for their roles as Katie and Steffy respectively. We will even go so far as to say that we would be beyond shocked if this win is not taken home by Steffy and her amazing portrayal of a newly strong woman. We cannot imagine anything other than her as a winner.
No Supporting Nominations
There's not a lot of room to recognize supporting roles around here. It is, after all, a half hour show. You cannot recognize a supporting role on a show like this without taking note of a few other things, and this is just one of those things that needs some bigtime recognition. For one, we know that there are many people around here who don't think you can even find a supporting role when you have no one on television for more than 19 minutes, but no one was nominated in either. And that's sad.