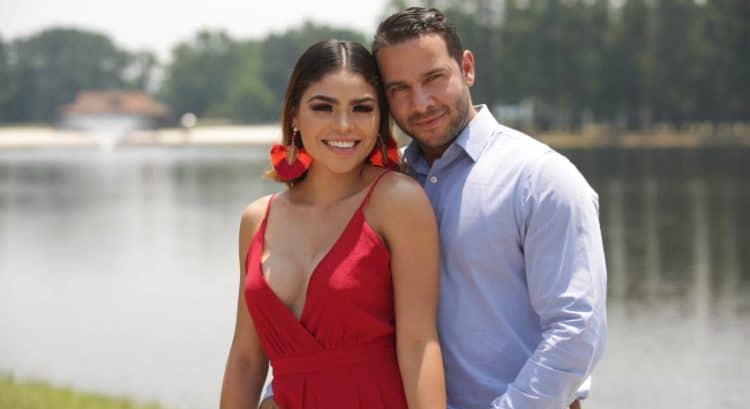 For those who are unfamiliar, 90 Day Fiance is a documentary series focused on couples consisting of one American partner and one non-American partner. It is named thus because of the K-1 visa, which is issued to the fiances and fiancees of American citizens who are planning to get married. In total, said individuals have 60 days in which to get married before they are required to leave the United States.
So far, there have been six seasons of 90 Day Fiance, so it should come as no surprise to learn that the documentary series has featured a wide range of couples. Some of these couples have been very successful, whereas others have been much less so. As a result, it is possible to draw some rather interesting life lessons from the experiences of the participants.
What Are the Biggest Life Lessons that 90 Day Fiance Teaches Us?
For starters, 90 Days Fiance is an interesting reminder of the importance of compromise for successful couples. Simply put, each person has their own particular positions on a wide range of issues. Theoretically, it is possible that a couple will be perfectly compatible with one another, but in practice, this is rather improbable to say the least. Regardless, when couples run into some kind of situation that causes friction between them, successful couples will seek to accommodate one another's positions so long as the accommodations remain within reason, whereas not so successful couples will see one or both of the partners seeking to impose their positions on the other.
It is perfectly possible for someone to attempt to run roughshod over their partner without being aware that is what they are doing, but in most cases, that kind of unthinking callousness won't be received much better than open malice. This can be seen in one particularly memorable episode in which an American woman struggled to understand the serious cultural differences that can exist between two people, which caused serious tensions between her and the Moroccan man that she was interested in when she insisted on showing her fondness in a very open manner.
Moving on, 90 Day Fiance is an excellent reminder of the importance of trust for a successful relationship as well. After all, if a couple can't trust one another, there is no way that they will be able to overcome the wide range of potential issues that can come up over the course of a relationship. In fact, more than one of the couples showcased on the documentary series went through serious struggles because either one or both of the partners were less than honest about themselves. Certainly, their lies helped the liars to stave off some kind of problem in the short run, but as soon as their lies started to unravel, the result was serious strain that threatened their relationship in the long run. Some of them managed to recover in spite of these stumbles, but without those lies, there wouldn't have been a need for the recovery process in the first place.
On a related note, some of these examples also served to illustrate why rushing into something as serious as a marriage tends to be a bad idea. This is because many of the couples on 90 Days Fiance haven't had a great deal of interaction with one another, meaning that the partners could not have had sufficient interaction to form accurate assessments of one another. As such, if they had just been slower and more thorough when it came to their relationships, they could have had a much better idea of the viability of their relationships in the long run. Something that might have saved them a lot of frustration and even heartache in the process.
With that said, the sheer number of couples that have managed to hang on in 90 Day Fiance in spite of the odds being stacked against them is rather remarkable. Moreover, it can be seen as cause for optimism on the part of interested individuals because it is a heartening reminder that sometimes, love is strong enough to win out over all other obstacles. As a result, there are some episodes of the documentary series that are very much life-affirming in nature.