The best Big Ang moments onMob Wives highlight the personality and lifestyle of the American reality television personality. Born in New York City on June 30, 1960, Angela Raiola died at age 55 on February 18, 2016. A member of the Genovese crime family, Raiola lost her life to complications from lung cancer. The same year she died, she made her last television appearance in an episode of The Dr. Oz Show. However, she is best remembered for her time on Jennifer Graziano's Mob Wives, which premiered on VH1 in April 2011 and concluded in March 2016, roughly three weeks after Raiola's death.
Big Ang joined the series in Season 2 as a regular cast member, adding a fresh perspective to the show, which revolved around family members of people linked to the Italian-American Mafia. Mob Wives' success inspired several spin-offs, including Big Ang and Miami Monkey, starring Angela Raiola as a regular. With the Mob Wives popularity, Raiola debuted as an actress in 2013's parody film Scary Movie 5 and appeared in Rhys Thomas' 2015 comedy film Staten Island Summer. None of the works in her filmography equals the impact of the VH1 reality series on Raiola's career, and here are the best Big Ang moments on Mob Wives.
Big Ang And Anita, The Psychic
In the "Forgive and Fuggedaboutit" episode, Big Ang visits a psychic to gain insight into her family life and friendships. The episode encapsulates her relentless pursuit of meaningful relationships, making it one of the best Big Ang Moments on Mob Wives. Meeting the psychic, Angela Raiola expressed that she's very superstitious, dropping what's now regarded as one of her most memorable quotes. "Some people go to church; I go to psychics," she said.
When She Met With Snooki And Shared Her Thoughts On Breastfeeding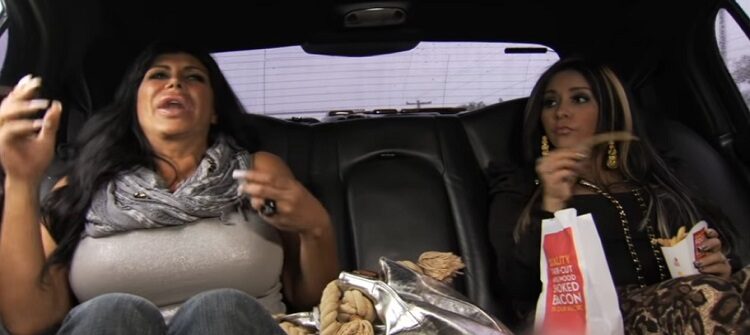 The best Big Ang moments on Mob Wives aren't limited to the show. In June 2012, before Big Ang's premiere on VH1, the late American reality television star linked up with Snooki to promote their upcoming television shows. It became a memorable moment for fans of Mob Wives, thanks to Angela Raiola's hilarious opinion about breastfeeding. "I don't like breastfeeding. I feel like that's for animals, not for me. I just don't want to hang a kid on my t*t everywhere I go," she told her colleague.
Big Ang's Support For Victims of Hurricane Sandy (Season 3, Episode 6)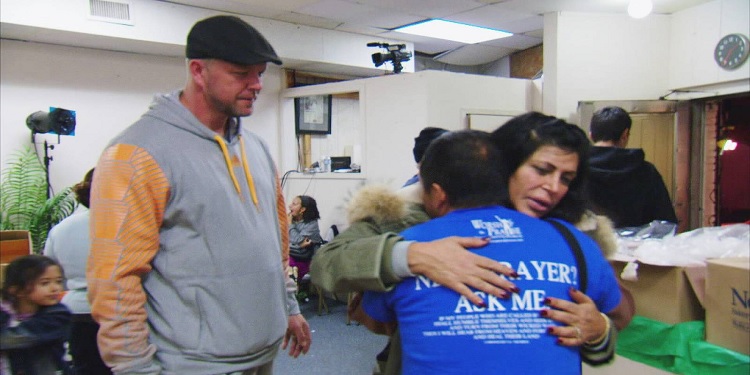 Probably the best Big Ang Moments on Mob Wives, Angela Raiola's efforts to support victims of Superstorm Sandy showed that she was genuinely committed to the welfare of people around her. While she suffered personal losses from the storm, she was among the first people on the scene to provide relief support to victims. Beyond what was televised in the "After The Storm" episode, she raised money to help rebuild her Staten Island neighborhood.
When She Met Victoria Gotti In Storm A-Brewin' (Season 5, Episode 3)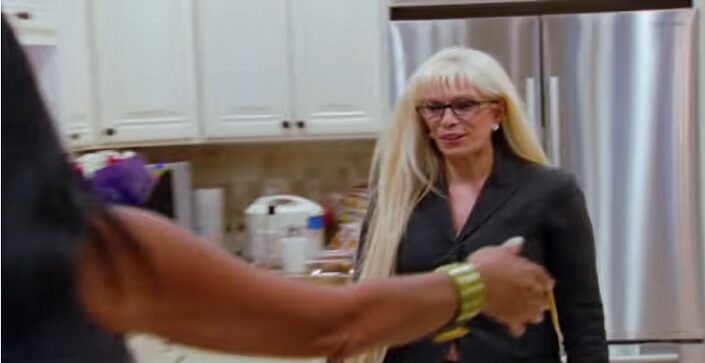 Angela Raiola's visit to the daughter of the Gambino crime family Mafia boss captures her place as the show's peacekeeper. With Karen Gravano and Natalie Guerico's confrontation at Big Ang's party triggering a bitter rivalry, Raiola seeks advice from Victoria Gotti to resolve the conflicts. The episode ranks among the best Big Ang moments on Mob Wives as it brings together the relatives of two prominent figures from different Italian-American Mafia crime families. Victoria is the daughter of John Gotti, the boss of the Gambino crime family, while Big Ang was the niece of Salvatore Lombardi, aka Sally Dog, a capo in the Genovese crime family.
When She Organized a Sit Down To End All The Petty Grudges (Season 6, Episode 5)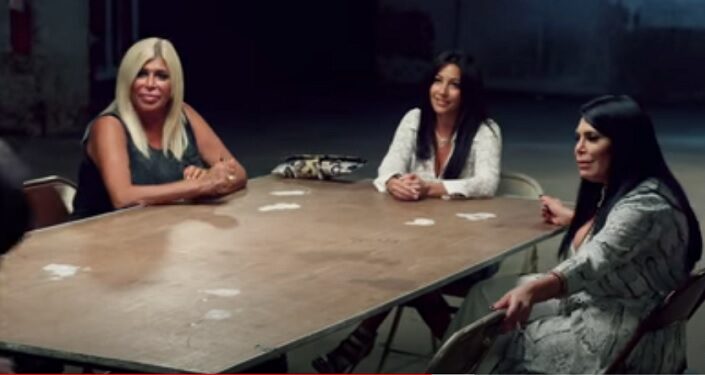 Angela Raiola's quest for peace counts among the best Big Ang moments on Mob Wives throughout the show's run. This was evident in Season 6, when she organized a sitdown in a warehouse to get the ladies off each other's throats. With the rift among other cast members reaching a boiling point, Raiola expressed that she's sick of watching the women rip each other apart. "Nothing ever comes of it (and) life is too short for petty grudges," she said. Big Ang's effort did little to end the feuds, but at least she tried, and the Mob Wives fandom remembers her in that light.
By and large, Big Ang is remembered as a free-spirited, positive woman who rose to fame through Mob Wives. Indicted in 2001 on six felony counts related to narcotics operations in Brooklyn and Manhattan, she turned her life around, living meaningfully until her death. She was survived by her husband, Neil Murphy, and two children, Raquel and Anthony "AJ" Donofrio.