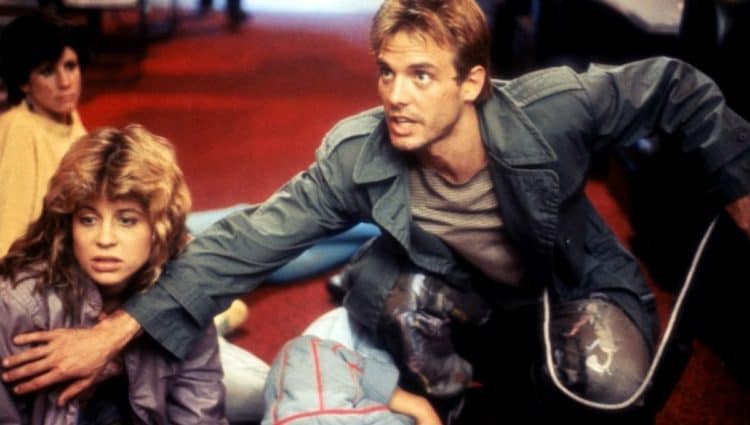 It might be that Gale Ann Hurd knows what she's talking about when saying that The Terminator franchise might still have life left in it, but at this time it's likely that finding the right person to make this happen is all that's needed. Everything from the third movie onward has had glimmers of hope to it, but the truth is that nothing has really clicked yet, and none of the movies have really made any more sense than the others. For instance, killing off John Connor in Dark Fate was a serious mistake that shouldn't have happened in the first place since it not only angered a good part of the fanbase, but it alienated them from the new heroines that were forced on them in the forms of Grace and Dani. People were excited as hell to see Sarah Connor back, but the two newcomers were less welcomed, even if a lot of people were willing to give them a chance. But then someone had to go and write Grace in as a snarky, superior 'I am woman hear me roar' character that had little to no humility and was all rough and tough from the word go.
The big mistake here is that Grace and Dani didn't earn their spot in the movie before becoming bada**es, it just kind of happened and was forced on them in a 'take it or leave it' kind of act that was forced upon the fans as well. Sarah at least had to go through one movie where she was less than confident and had to earn her way up. She might have started out as a damsel in distress, but by the end of the movie, she was definitely getting tougher. It wasn't a simple transition from waitress to warrior, which was what a lot of fans might agree with. Even John Connor had to go through a couple of transitions before he was firmly accepted into the story.
In the first movie, he was just a name and nothing more, while in the second he was a rebellious kid and, in the opening part of the movie, a scarred veteran of many battles that had taken his place as commander. The third movie, which is where the horrible acting really started, showed John as a man adrift, without a purpose, until purpose came calling and reminded him of who he was supposed to be. Salvation turned Connor into a harda** that hadn't yet assumed command but was more aware of the enemy and what they could do. By Genisys, things were definitely off the rails since time travel was still a thing, but apparently, Skynet found a way to finally take control of Connor as he was turned into another type of terminator after being eliminated. I know, it's kooky, and it's alright because it confused the hell out of everyone for a while until sense was made of it. But the blatant shotgun shell to the chest in Dark Fate was a serious slap in the face to the fans that had been waiting patiently to see Edward Furlong come back, and it was definitely not followed up by something that the fans would have wanted to see.
Does the Terminator franchise still have a bit of juice in it? Sure, there's no doubt that it does, but whoever takes on the project next really needs to either step away from the John Connor story and show the rest of the world for once or STICK TO THE SOURCE MATERIAL. The thing about this future is that it isn't male or female, it's something that has to be weathered by all people across what's left of the world, and the idea of inclusion is fine, but keeping things as equal as possible would be a great idea since there is a fanbase to consider and there are plenty of people that might have good ideas of how this story could move forward. After all, it sounds as though judgment day is inevitable after all since if one AI doesn't attack humanity another might, which might make some people a little gun shy around actual AI in the real world at this time.
The Terminator franchise does still have something left in the tank, but someone needs to be brought in that's going to do something to help the story along or push it forward in a way that it hasn't experienced before. Something has to be done that people haven't seen or won't expect, and yet the storyline still needs to be kept somehow if only to offer up some form of continuity, which has been sorely lacking over the years. The story isn't done, and there's plenty still to go on, but leaving out the idea of who's going to be dominant in each movie simply because they're a man or a woman needs to be dropped like a bad habit.