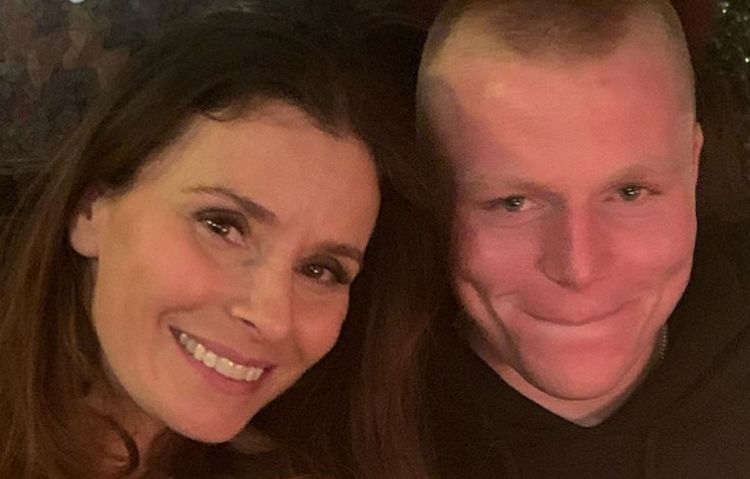 We're all pretty familiar with some version of the saying 'behind every successful man, there is a strong woman' and it certainly holds true for Gordon Ramsay. Tana Ramsay has been married to world renowned chef since 1996 and they are the true definition of a power couple. In that time, the couple has built an empire and welcomed five children together. While Tana is best-known for being a wife and mother, there is much more to her than that. Like her husband, Tana is also all about her business, and she's working hard to build a strong legacy for her children. Ready to learn more about the awesome woman who has been a big part of Gordon Ramsay's success? Continue reading for 10 things you didn't know about Tana Ramsay.
1. She Used To Be A Teacher
Education is something that has always been important to Tana. She is a trained Montessori teacher and worked in education for years. Even though she's no longer working in the classroom setting, she's probably using a lot of her skills to work with her own children.
2. She Used To Date One Of Gordon's Close Friends
When Gordon and Tana met, she was dating one of his close friends. At the time, she was 18 and he was 26. Although Gordon found her attractive at the time, he didn't make a move until Tana and his friend broke up. When the two finally went on their first date, sparks instantly began to fly.
3. She Has PCOS
When Gordon and Tana decided to start having children, they were having some difficulties. They later realized that not only did Gordon suffer from a low sperm count, but Tana has a condition called polycystic ovarian syndrome (PCOS) which can make it difficult to conceive. In order to get pregnant, the couple had to use IVF which initially made Tana feel like a failure.
4. She's A Business Owner
Tana isn't just the wife of a famous chef, she's also a powerhouse herself who has built her own business. She owns her own beauty salon called All About the Girl. The salon is located in London and offers a wide variety of treatments including hair, nails, makeup, waxing, and massages.
5. Her Dad Was An Investor In Gordon's First Restaurant
We all know mixing business with pleasure can be a bad idea, but lots of people decide to d it anyway. Tana's father, Chris Hutcheson, is a businessman who was an investor in Gordon Ramsay's first restaurant. However, the relationship between the two eventually deteriorated. In 2017, he was sentenced to a six month prison term after being found guilty of hacking into Gordon's email account between 2010 and 2011.
6. She's A Very Strict Mother
Tana runs a very tight ship when it comes to her children, and she doesn't care what anyone has to say about it. She says, "I'm incredibly strict with them. I think Gordon's mum thinks I can be too harsh. I'm harder on my kids than a lot of people but I have to be. If anyone heard me, they'd take them away. I have smacked bottoms. They've been warned so I've had to carry out threats…I want them to be independent and Gordon wants them to have that hunger in life. Is that a bad thing?"
7. She Wrote A Cookbook
Gordon isn't the only person in the Ramsay family who knows how to throw down in the kitchen. Although Tana may not be a professional chef like her husband, she definitely knows her way around a kitchen. In 2006, she released a cookbook called Family Kitchen: Simple and Delicious Recipes for Every Family.
8. She Loves To Exercise
Tana loves to stay healthy and fit, and she exercises on a regular basis. She says that her love for working out is something she got from her father. She told Hello Magazine, "He has just had a hip replacement and has been on this health regime. He's lost a stone in three weeks and ran his 90th marathon in April with three of his grandchildren and one of his sons. I'd like to aspire to that."
9. She's Not Great With Babies
For most parents, the stage when their children are babies is one of the best. Not for Tana though. Although she is a mother of five, she actually admits that she isn't really the best with babies. Instead, she prefers it when they get to the age where they can talk and comprehend what's going on around them.
10. Her First Name Isn't Actually Tana
Tana is what she is known as by people all over the world, but that's really just a nickname. Her full first name is Cayetana. According to Name Doctor, "This name comes from the Latin personal name "Caietanus", meaning "inhabitant of Gaeta, a resident of Caieta", a city of Lazio region in Italy. An ancient legend describes that Gaeta was the burial place of Caieta, the nurse of Aeneas, However, its real etymology is obscure."
Tell us what's wrong with this post? How could we improve it? :)
Let us improve this post!