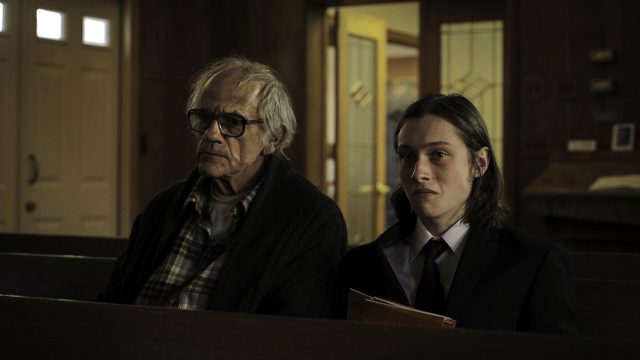 Being a horror fan can be difficult at times, because so many genre releases end up being boring at best and garbage at worst. Oftentimes, though, some of the best horror films will be those that head straight to video-on-demand platforms.
Based on early buzz, it looks like we'll be getting another great VOD release soon from IFC Midnight. Later this month, the distribution company will be releasing I Am Not a Serial Killer on digital platforms (and in select theaters), and I absolutely can't wait. The film, which stars Christopher Lloyd, Max Records, and Laura Fraser, is an adaptation of Dan Wells' 2009 horror novel of the same name. The novel was praised for its mystery and dark humor, and it tells the story of a teenager who tries to keep his dark nature at bay while also taking out those that can't (think of a teenage version of Dexter). The film adapts the first in the "John Cleaver" series of novels, so the potential for a franchise is definitely present.
Check out the synopsis below, and then take a look at the official trailer for the film:
Sixteen-year-old John Wayne Cleaver is not a serial killer–but he has all the makings of one. Keeping his homicidal tendencies and morbid obsessions with death and murder in check is a constant struggle that only gets harder when a real serial killer begins terrorizing his sleepy Midwestern town. Now, in order to track down a psychopath and protect those around him, John must unleash his darkest inner demons.
[youtube https://www.youtube.com/watch?v=WQBnWWWU-gU?rel=0]
I Am Not a Serial Killer releases August 26 on VOD. Are you going to check out the film? Let us know your thoughts in the comments down below!
[Photo Credit: IFC Midnight]