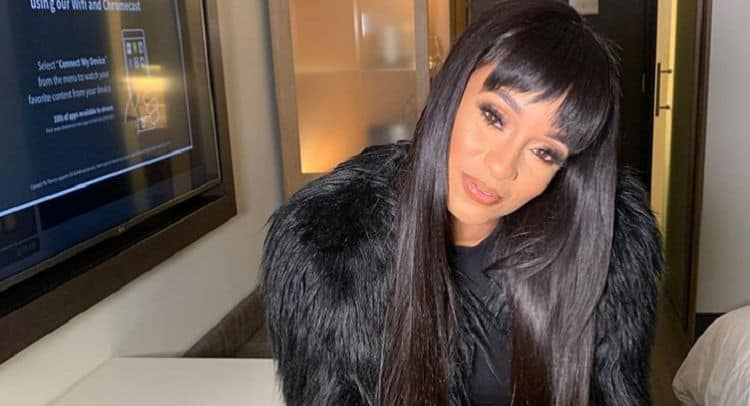 Who doesn't love Tahiry Jose? She's one of the fabulous women from the Love and Hip Hop: New York cast, and we adore her. Tahiry Jose brings her own special kind of entertainment to the television screen, and we are all about it. She's got a lot to offer, and we cannot help but want to get to know her more than we already do. Is she like the personality she portrays on television, or do we even know a thing about her? Let's find out.
1. She's a Model
For many years, she spent her life working as a model and a video star. She did quite well with both, but that's easy to assume since she is drop-dead gorgeous. She was ready to take her fame to the next level, and we assume that's why she was quick to sign up for reality television.
2. She's from Harlem
She might be Dominican-American, but she's from Harlem. She was born and raised here. She went to public schools in the area, and she lived with her parents and siblings. We have no idea what kind of childhood she had growing up in Harlem, though. She's not very outspoken about things like that.
3. She's Got a Big Family
She grew up with her mom and dad, and she also has two sisters. Coming from a family of five, she knows what it's like to grow up in a house filled with people. For many, that is a dream come true. There is a lot of happiness, laughter, and good memories in a big house like that. We do hope she agrees.
4. She's Always Been Into the Performing Arts
For much of her life, she's been involved in the performing arts. We know she spent a lot of her time in public school interested in this aspect of life, and she did what she could to be involved in that growing up. She was always pursuing her interests as a child and a teen, and we admire and respect that about her.
5. She's Famous Because of Her Relationship
She began dating Grammy nominated rapper Joe Budden back in 2005, and that's how she got her start in reality television. Their relationship was televised for the world to see, and they certainly kept fans watching with their drama. They were on and off for a long time, and eventually off long enough that he began dating another woman from the same reality show long enough to have a baby with her. They get engaged, but she ended things calling him a cheater, and that's when he and Tahiry reunited. Their drama is never-ending.
6. She Couldn't Marry Her Ex
When he asked her to marry him a few years back, she told Joe Budden no thank you. She knew that she could not do it, and she's stated publicly on her own social media platforms that it was her gut that told her not to marry him, not to do it, and not to go down that road. We have to give her major props for going with her gut and knowing that this was the right option for her.
7. She Keeps It Private
We mean private, too. She's not someone who likes to advertise what is going on in her life without actually advertising it herself when the time is right. So, if you didn't know that she's been rumored to have an on-again, off-again relationship with rapper Vado, you're not alone. Apparently, they've been seeing one another – on occasion – for quite some time, and that's what we all found out when it was announced they'd be joining the cast of "Marriage Boot Camp: Hip Hop Edition" soon.
8. She Speaks Out on Vado
Not only does she have a few things to say about him now that it's out they are seeing one another, it's a thing. We know that they both grew up in Harlem, they knew one another, and they've been friends for a long time. But, not just friends. They've been friends with benefits. That puts an interesting spin on things, right?
9. She's Scared to Open Up
We hear from Vado that it's a long history of bad relationships that keeps her afraid of opening up. She hasn't had much luck in love, and that is keeping her from being able to become more serious and more open in her relationship with the rapper. She didn't advertise this on her own, but we assume it will come out now that she's on a new reality show.
10. She's 41
And she doesn't have any time to waste, either. She's on this new reality show because she wants to keep her life together, move on, and find what she's been looking for so long now. She's got a future in front of her, and she wants to take full advantage of that and make it work for her.
Tell us what's wrong with this post? How could we improve it? :)
Let us improve this post!