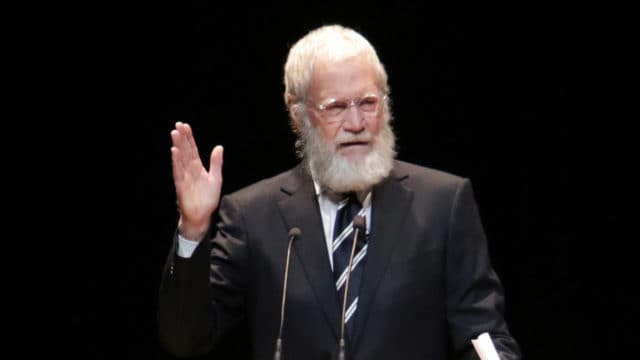 So as you know by now Dave Letterman is coming back for a limited run, unless Netflix decides that they like the show. So far he's being paid for six episodes, and the amount he's being paid per episode is becoming a very popular subject. For six episodes Letterman is getting $12 million dollars, an amount that is more than regular talk show hosts tend to make in a year. So far it's been seen that the amount has garnered a lot of blowback as TV and network hosts have been heard to express disbelief and even a bit of resentment in some cases.
It's easy to understand since that's a lot of money per episode and there's no guarantee that Netflix won't like the show and sign him to another season following. That kind of money seems almost ludicrous for anyone, even someone as famous and as guaranteed to get people to watch as Letterman is. But really, is he that much of a guarantee?
He was extremely popular back in the 80's and 90's and he stayed that way up until his retirement in 2015. But is he really ready to come back or is he just bored and needing something to do? There doesn't seem to be any reason to doubt that he's still capable of doing the job, but thinking that his series will be able to compete with the large number of shows that are out there now plants a seed of uncertainty in the minds of many viewers. Letterman is in his 70's at this point and is not the guy he used to be no matter how he might feel.
That's not to put him down, never that. It's simply that despite the fact that he's still very capable there's a good chance that his advanced age could possibly slow him down just a bit and make the workings of a show a little harder, particularly because of what he's going to be doing. The entire show rests on Letterman going out to interview certain individuals, he isn't going to have a centralized location like he did before, and this seems like it could eventually take a toll on him.
One interesting thing to note however is that while he might still be able to attract viewers, Letterman is just one of many individuals that has been gifted a large payout. Comedians like Chris Rock and Jerry Seinfeld have reportedly been costing millions to procure their services, a sum that Netflix is all too happy to pay to increase its popularity and variety base. But the problem is that as of now Netflix is so deep in the hole that finding the light once again could be a problem. Paying the talent that they can get and that they believe will bolster the streaming service is great, but one has to wonder just how long they can manage to keep these heavy paydays up.
Despite being a well-respected star, Letterman is still coming off of retirement and could be missing a step now and again. Netflix is no doubt hoping that this costly gamble will pay off eventually.
Save
Tell us what's wrong with this post? How could we improve it? :)
Let us improve this post!