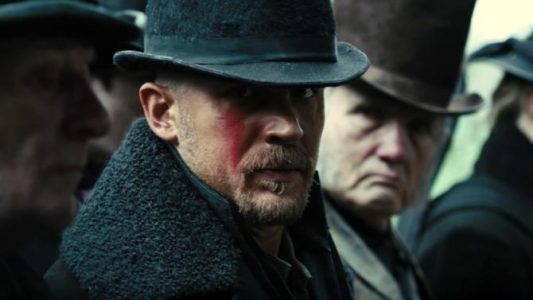 If anything will draw people to Taboo it's Tom Hardy, known for his portrayal of Bane, Mad Max, and John Fitzgerald in The Revenant. Taboo is different from those previous roles, but has a similar theme as several other shows on television now. Hardy is a big name to attach to a series, but I wonder if the plot of Taboo can meet him.
Taboo only has eight episodes in this first season, and I'll admit, the series premiere left me wanting. I wonder how much they spent to make just one episode. It looks and feels like a movie. Hardy's performance is compelling, as his character, James Delaney, stands in stark contrast to his Victorian counterparts. They refer to him as a savage from Africa, so I look forward to seeing more of his past revealed.
So far, I like his half-sister the most. In the last few minutes of the episode, we learned that she and her brother have some secrets they would rather not get out. I can think of a few possibilities, but I hope Taboo will take a risk and do something unexpected. FX has made a few edgy shows, so why stop with Taboo?
I think Taboo has a lot of potential. The biggest issue I have is that the plot may not be compelling enough to keep me interested.
[Photo credit: FX Networks]
Tell us what's wrong with this post? How could we improve it? :)
Let us improve this post!