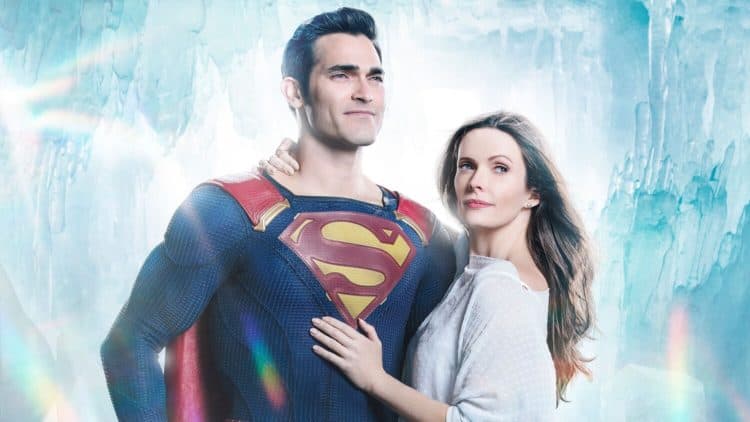 A lot people should have been able to see this coming, in a good way at least since Superman is the most well-known hero in the DC universe, and the CW would be nuts not to try and bring a solo series to the people, especially since Tyler Hoechlin has kind of nailed the whole role and is already being seen as someone that could possibly keep the role for a while to come. It does bring back thoughts of Dean Cain and Terry Hatcher, but as Joey Paur of GeekTyrant seems to think, this show would be a return to the idea that while Superman is a superhero, alien, and overpowered individual, he's still a guy dealing many real-world issues that a lot of people experience. If there's one thing that seems to plague the man of steel when it comes to his reputation it's that he doesn't seem real enough, doesn't seem to relate well to the people that idolize him, and has kind of stood above the masses for a long time. That's been a change that a few people have been trying to make for a number of years, but it's only been somewhat successful at times depending on who's wearing the suit and who's been there to serve as his grounding point.
It's been a while since we had the chance to see a Superman series, but we've certainly been able to see Tyler Hoechlin doing the suit proud for a little while now. Is he the best Superman ever? Probably not, but he's not the worst to be honest. When you tally up all the guys that have put on the suit since the character first came out there are going to be plenty of people that would vote their favorites and give at least a few reasons why, but from Christopher Reeve to Henry Cavill and everyone in between or after the feeling is that if you can at least play the part to be halfway convincing that you're going to be remembered fondly. The one thing about playing Superman is that a character has to be upstanding, in good shape, and able to pull off a very noble and wholesome look and attitude that can impress pretty much anyone. As for Lois Lane, a woman that fits into this role has to be sassy, strong of will, and able to not have a mental breakdown when it becomes obvious that loving a man like Superman is going to come with certain dangers. So far the women that have been selected for the role have been very impressive and haven't really given the damsel in distress appearance all that often since no matter the fact that Lois has in fact been the damsel in distress a time or two, she's still not the type to act like it. Even back in the days when this was her given role she was still allowed to be strong and opinionated, which has always been pretty great.
The success of this show isn't guaranteed by any means, but it's definitely got enough verve to really push forward and do something that might be seen as impressive should people find it to be to their liking. One thing that it does have going for it is that DC shows on the CW have been doing far better than DC has in the theaters as Alec Wells of the CheatSheet might agree, as for some reason people seem to lock onto the shows that the CW has been giving them in a big way, giving them one of the biggest and most loyal fan bases to date since Arrow, the Flash, and even a few other other shows have done far better than anything the MCU has put up. Maybe one of these days the heroes will return to the big screen in a big way, as Wonder Woman is coming back soon, and there's talk of an Aquaman 2 that will be shooting eventually. But of Superman there's no word, while Batman is being given over to Robert Pattinson, and the movie won't even connect to the rest of the DC universe it sounds like. At this point it almost feels as though DC is in a rebuild and reconnoiter mode when it comes to the big screen, taking it easy by only pushing a movie here and there while taking over the small screen in a big way.
While DC isn't my favorite among the comics admittedly, Superman is still a mainstay of pop culture and even American culture that has always managed to do something even if it's not deemed to be that great. So it's fair to say that this show should be able to pull in the numbers that people are looking for, if only out of curiosity at first. But hopefully that will turn into approval.