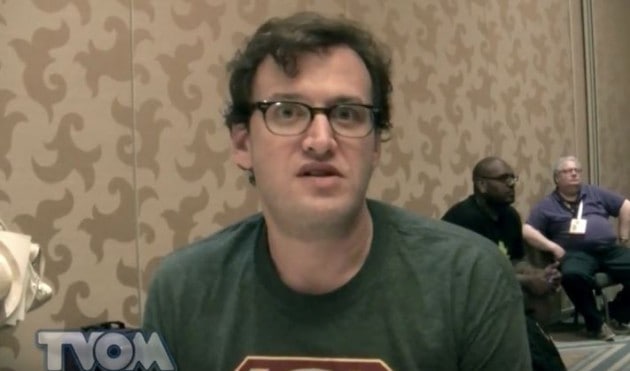 One of the most anticipated new shows of the 2015-2016 TV season is CBS' Supergirl, the story of Kara Zor-El (played by Melissa Benoist), who decides after several years of hiding her abilities to step into the light and become National City's own protector. One of the great people behind the series is showrunner and executive producer Andrew Kreisberg, who is one of the masterminds behind Arrow and The Flash as well as CW's upcoming superhero series DC's Legends of Tomorrow, along with Greg Berlanti, Marc Guggenheim and Phil Klemmer.
TVOvermind was fortunate enough to participate in the Supergirl Press Room at San Diego Comic-Con with other news outlets at roundtables where stars and producers from the show discussed what viewers can expect from the new show. Kreisberg was one of the people we got to talk to, and you can watch his entire roundtable interview in the video below. Here are some of the topics he discussed:
– How the big bad for Kara/Supergirl is going to work in Season 1.
– How does the show, structurally, work on being CBS as opposed to being on The CW with Arrow and The Flash.
*Possible crossovers with Supergirl and the CW DC shows, as well as what plans they have for DC Comics characters on Supergirl.
– What the chances are that we might one day see a Supergirl musical episode with so many of the cast members being theatre actors and great singers.
Supergirl premieres on Monday, Oct. 26, at 8:30 p.m. on CBS.
[Photo via YouTube]