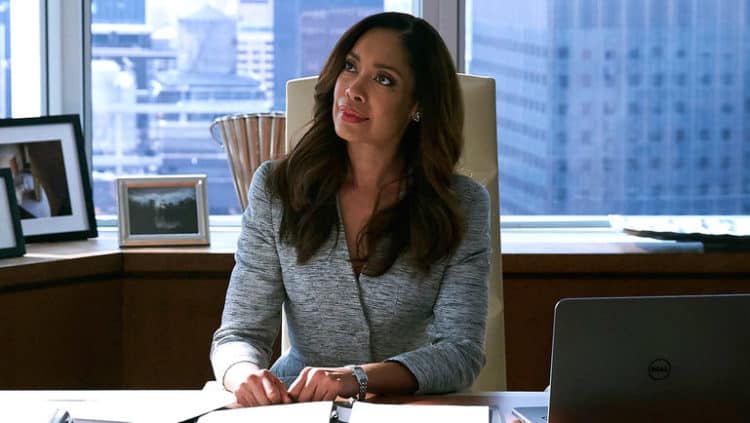 While Suits made its premiere for the ninth and final season, the spin off Pearson has also made its debut. The show sees Gina Torres reprise her role as Jessica Pearson as she gets to grips with her new role in the world of Chicago politics. Here are ten things about the show that you may not know.
1. It Doesn't Really Matter If You Haven't Seen Suits
While it may be useful to know the whole of Jessica Pearson's backstory, you can still enjoy the show without having watched any episode of Suits. There are brief references to the things that have happened in her past that will help new viewers to catch up. This also acts as a useful recap for people that have seen Suits and may have forgotten some of the details as to why she can no longer practice law in New York. However, it is not constantly being referred to so it doesn't interfere with the current story.
2. It Was Mostly Filmed In Los Angeles
Although the series is set in Chicago, most of the filming takes place in a studio in Los Angeles. Stock shots of Chicago are used between scenes to emphasize where the show is meant to be. Some filming did take place in Chicago for scenes that took place outside so that familiar sites were in the background. These scenes would have been filmed in the space of a few days and only the cast members that were involved in these scenes would have travelled to Chicago.
3. A Lot Of Hard Work Went Into Building The Sets
Sets have been built to show some of the most iconic buildings in Chicago, such as City Hall. There was an immense amount of detail that went into building these sets so that they look as accurate as possible. This took a lot of hard work and is testament to the skill of the set designers and builders. When watching the show people may not realize that the scenes are being filmed in a set rather than an actual building.
4. The Idea For Pearson Came From Gina Torres
Gina Torres revealed in an interview with Collider that she had a large role to play in making the show a reality. When she left Suits she was quite happy to leave the character of Jessica behind with the knowledge that she could always return for a couple of episodes as a guest star. However, during the 2016 Presidential campaign she became very interested in politics and began to wonder how Jessica would act in these situations.
5. It Addresses Issues That Will Resonate With A Lot Of People
The majority of people that watch the show are probably not high flying lawyers, but this does not mean they can't recognize some of themselves in Jessica. She is trying to find a way to adjust to a job and situation that is very different to what she is used to. She is also trying to reconnect to her family after a long period of estrangement and these are both things that many people will be able to relate to.
6. There Are Already Strong Hopes For A Second Season
Even though the show has only just started airing, there are hopes that it will be picked up for a second season. Gina Torres has already said that she has some good ideas for the direction that a second season could take. The cast and crew of the show are hopeful that they will be given the go ahead for season two but it is not likely that any official announcement will be made until the network has more information about the viewing figures.
7. Aaron Korsh Is One Of The Executive Producers
One of the executive producers of the series is Aaron Korsh who also has the same role in Suits. Gina Torres is also an executive producer for the show as well as acting in the show. They both have had experience of working with each other on Suits and this may have made things easier on this new show. Korsh has had a lot of experience in all aspects of TV work as he was also a writer for shows such as Everybody Loves Raymond and Just Shoot Me.
8. The Cast Has Faces You Will Recognize
There are some well-known faces that appear in the show that you may recognize from elsewhere on TV. The Wikipedia page lists all the main and recurring cast members and there are a lot of familiar names on there. D.B. Woodside reprises his role of Jeff Malone for the show and fans may also recognize him from Buffy and Lucifer. Other well known cast members include Simon Kassianides and Morgan Spector.
9. The First Trailer Was Released In January 2019
The Express noted that fans have had quite a wait for the season to start, after the first glimpse of the show dropped in January 2019. Details have been released slowly since then and it is only recently that full trailers have been released. Although it has been a long wait for fans, it has helped to build up anticipation for the season and the events that will unfold. Fans did already have some idea of what to expect as the season seven finale of Suits acted as a backdoor pilot for Pearson.
10. There Are No Confirmed Guest Appearances From The Suits Cast Yet
It has not been confirmed that any of the main stars from Suits will make a guest appearance on the show, but this has not stopped fans hoping that this may happen at some point in the future. This may be a more of a possibility if a second season is ordered as Suits will be off air by this point. With all the close friendships that Jessica had in the show, it is not too far a stretch to imagine that someone would come to visit her at some point.
Tell us what's wrong with this post? How could we improve it? :)
Let us improve this post!