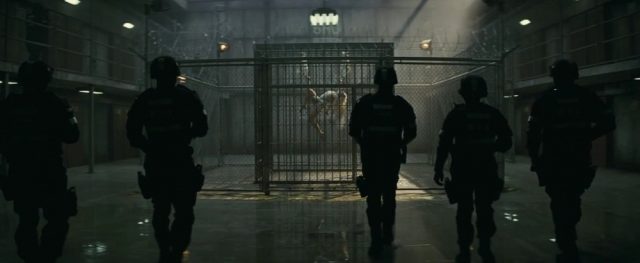 Everyday, we learn a bit more about how Suicide Squad became the film that it did.
I've written at length about how much I love the film and why, but it's clear to even me that the film was originally supposed to be something else entirely. A lot of this has to do with the editing shifting things up for one reason or another, and director David Ayer spoke to Empire Magazine about how the earlier cuts differed from what we ended up getting. According to Ayer, the first script for the film began in Belle Reve, the prison that we find Task Force X calling home before they're conscripted by Amanda Waller. Because of this, the characters' backstories were going to be fleshed out by flashbacks and montages rather than through Waller's exposition.
"The very first script started in Belle Reve and told the backstories of everybody in these sort of flashback montages. The original conception is that there would be these memory bursts as they sat in their cells recalling their previous lives and also get the audience up to speed about who they are and how they ended up there. The first impulse was always to do a montage in the first act, but you chase different things."
While I seem to be one of very few critics that enjoyed the way the team was introduced in the final film, it would definitely be intriguing to see how things were planned originally.
Suicide Squad is now playing in theaters.
[Photo Credit: Warner Bros.]