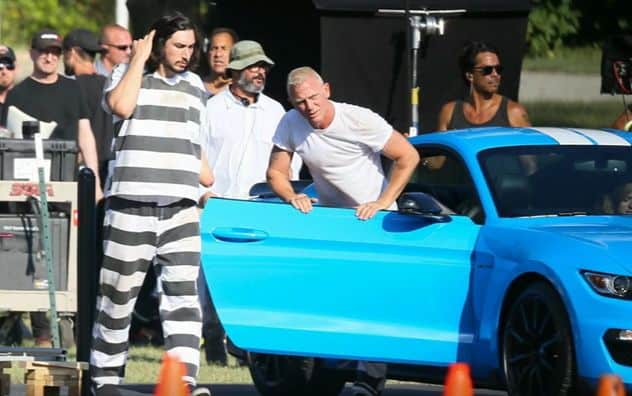 Not sure why I'm first hearing about Logan Lucky today but fortunately I am. Logan Lucky will star Channing Tatum and Adam Driver as two brothers who attempt to pull off a heist during a NASCAR race. The film, currently in post-production will open wide Aug. 18. The cast also includes Riley Keough, Hilary Swank, Seth MacFarlane, Katie Holmes, and Daniel Craig along with Katherine Waterston, Dwight Yoakam, Sebastian Stan, David Denman, Macon Blair, Jack Quaid, and Brian Gleeson.
The film is intended to be a comedy so hopefully we'll get an Ocean's Eleven vibe. But I have to say I think the pairing of Tatum and Driver is going to be excellent. Both do comedy extremely well in their own ways. And come on, it's Soderbergh. This thing HAS to be good. Andrew Karpen, CEO of Bleecker Street, added, "We're thrilled to be working with Steven and the team at Fingerprint to break new ground and bring such an exciting film to audiences this summer." via THR
I think that anytime you combine the words, "heist, comedy, and Soderbergh" you're in for something interesting. Plus I'm a big fan of the star that Riley Keough is becoming.
Here's a video of some shots during filming. No trailer out yet:
https://www.youtube.com/watch?v=f3-ISeXGCmE