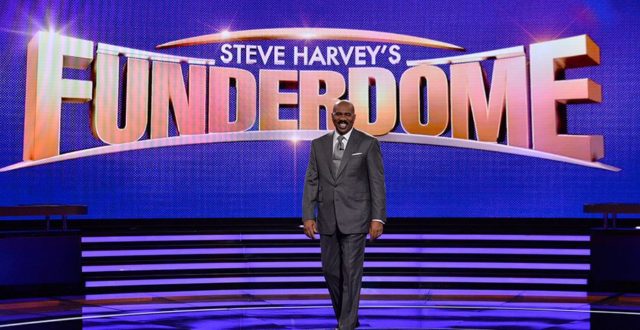 For eight seasons, TV reality show Shark Tank has been unrivaled in the business seed-funding category. This year, Shark Tank's newest season will go head to head with Steve Harvey's Funderdome for viewers and business participants as well. It may be difficult to imagine for some, but Steve Harvey is indeed hosting another show. How will he compete with the business veterans of the Tank? The trick might be in the approach.
Shark Tank and Funderdome are essentially two very different shows. While the goal might be similar–for businesses to get money they need for their endeavors–the way they get this money is different for each show. In Shark Tank, participants are presenting their products to a panel of investors, who will then decide whether they want to give you the money you need or in other words, invest in your company. With Funderdome, the power of giving is left up to the audience; the audience gets to decide which product they like better off the bat. In Shark Tank, the funds are also basically limitless; you'll pretty much get what the investors are willing to give you. Funderdome has a max of $100k worth in funding. Which show do we think is better altogether? We think it depends on what you're after in a show to begin with.
If you're looking for something that deals with real business in mind, you might have to go for Shark Tank. The investors in the show are real-world entrepreneurs. The show's sharks, as they are called, includes venture capitalist Kevin O'Leary, real estate mogul Barbara Corcoran, clothing retail mogul Daymond John, BRAK Systems founder Robert Herjavec, QVC Queen Lori Greiner, and Dallas Mavericks owner Mark Cuban. There's more here for businesses than anything. You can get the money you need plus a highly experienced business partner or two, maybe sometimes even three. The show also features companies that have found their successes on the Tank.
If you're looking for something that's a tad more Harvey-esque, then you should definitely go for Funderdome. The atmosphere in Funderdome is more fun and lighthearted than the Tank, possibly for both participants and audiences alike. Funderdome definitely has more of a game show appeal than anything. You might get products and inventions that aren't as serious business ventures compared to the ones the Tank gets, but they're just as entertaining. In addition, everyone knows how entertaining Harvey could be, so there are no doubts in that factor.
We absolutely love both shows and for different reasons. The sharks in Shark Tank have their own appeal that's just as good as Harvey's, but only different. If you're looking for something that's a little bit more business savvy, watch Shark Tank. You won't get disappointed with the products nor the investors. If you're looking for more of an entertainment factor, something to get a good laugh out of, then watch Steve Harvey's Funderdome. You might get products and inventors that aren't as purposeful or truly as businesslike, but you'll definitely have a good time watching.
Save