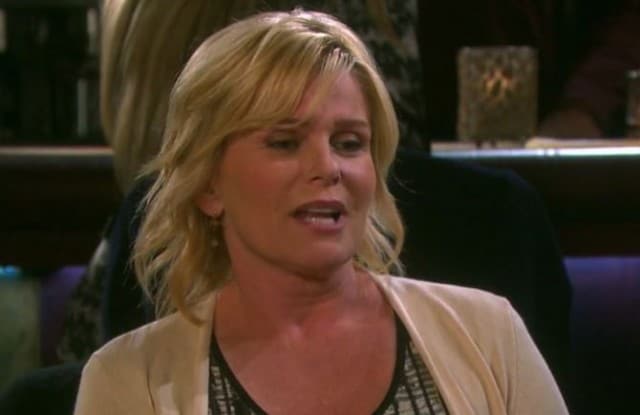 On Thursday's Days of Our Lives, we see that some people are just awful and need to really get a reality check before they start dishing out orders to others. What they do to get what they want will always come back to haunt them, and it's not something that they can help at first. It was not easy to watch as Steve and Ava were forced to get a hotel room in Hawaii as their flight is cancelled due to a bad storm. Stuck in a hotel on Maui with the woman who is ruining his life, he is forced to have sex with her because she will let Kayla die if he does not. He refuses her at first, telling her no. He has made it clear to her that he is not interested in her, that he loves Kayla and that he wants her back. Ava doesn't care, and she tells him that if he wants her to call Joey and tell him where to find his mother alive, then he better get his clothes off and do what she wants him to do.
She goes so far as to profess her undying love for him, but he is not tricked into thinking she means anything she just said. He knows she is disgusting and that she is going to get what she wants because he has no choice. He has to have sex with her or she will let Kayla die; that is not an option. He goes to bed with her and she calls Joey to tell him where to find his mother. Steve is now free of the blackmail and of helping her find her son. Except that he is not, because now he is stuck with her in Hawaii and she will tell Kayla about them sleeping together if he doesn't do what she says. It's a terrible situation, but at least Joey has Kayla's location and instructions to go get her.
Joey is still upset. He cannot see anything but his father and Ava about to have sex on the couch. His heart is so broken that when Theo comes over to tell him about Chase, he tells Theo he doesn't even believe it and that he is not sure anything like that is even possible. Theo knows that Joey is upset about something and offers to get him some help. Thankfully, he has JJ go rescue their mother. JJ just passed his exam and is feeling good. He also helped rescue Gabi when a corrections officer tries to come onto her at a park, and that makes them a bit closer. They speak for a while and things seem to progress between them despite Gabi's feelings, and they share a kiss. Where is this going to lead?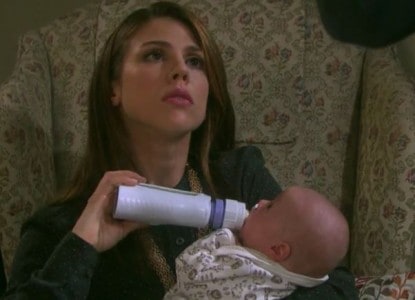 We finally see that Belle shows up to have that drink with Philip, they talk about Deimos, go to bed and then he has to go when Deimos calls. Belle finds an envelope with photos of a woman and she puts a question mark on them and leaves them for Philip to find when he returns. She answer a text from Claire in NYC for her audition, and she tells her that she's nervous. Belle offers to go meet her there first thing in the morning, but then Claire texts her to tell her that Eve is with her and she does not need Belle. That doesn't sit well with Belle, but there is little she can do about it at the moment. She goes about her business and wonders how Philip is with Deimos. Deimos, of course, is blackmailing him.
He tells Philip he is quite tired of his stalling and wants him to do what he promised, and he wants him to do it now. He is not interested in any more excuses, and he begins to see that perhaps Philip is going to need a bit more motivation to get done what he needs him to do. It's not looking good for Philip, but we will learn more about what happens to them tomorrow when Friday's episode airs.
Photo Credit — YouTube