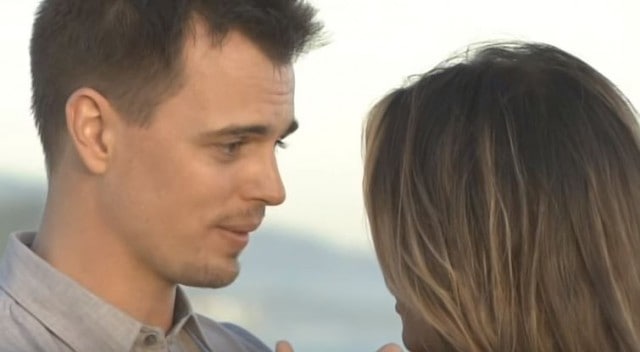 On Friday we will see that the people of the Bold and the Beautiful have more going on in their minds than they care to admit. There are so many lies going around and so many love triangles going around that they cannot seem to function. Everyone is smiling and pretending to be happy and they're not. They're not sure what's happening, and everyone is having feelings on the inside they are not willing to share with anyone else. Zende is happy with Nicole, but only for the moment. Sasha is not going to allow that behavior to continue after he so brutally shot her down. The rest of the world does not think what he did was brutal; only honest and good since, of course, they are not together. He is with Nicole and wants to be faithful to her. Nicole has no idea that any of this happened and it seems that Zende is not about to say a word to her about it. That means that Sasha might use that to her advantage at some point. It's not going to end well for anyone right now, especially since Sasha is embarrassed and angry.
Bill and Katie are still in limbo. Of course, she has no idea. She thinks that her sister professed her love to a faithful husband and that they are fine and only have to worry about Brooke trying to move in on them. She still has no idea that Bill feels the same way about Brooke and thinks of her all the time. How much longer can he get away with secret calls and visits with the woman he loves who doesn't actually want to do anything with him because she really does not want to hurt her sister? Katie will have to know before too long, since Bill is not exactly good about hiding his feelings. In all honesty, the best outcome to this situation would be neither of them ending up with him and him ending up all alone like he should be with behavior like his. Either way, though, he is trying hard to keep Katie happy and we cannot figure out why he wants to keep her around so much. The kids? It might be that.
Quinn has convinced Liam that they are married and that they are Adam and Eve. He can't remember anything, but he is confused. As she attempts to piece together a story about their past, he seems even more confused than he was in the beginning. Is there a chance that Quinn went too far and that she has ruined things by offering him too much information, whether it is true or not? We don't think he is buying it, and we wonder if there is a chance he might have some sort of distant memories somewhere that are telling him this story is not the truth. We don't know, but we suspect that she will become increasingly more Quinn-like as he continues to question her on Friday and perhaps she will resort to some other type of behavior as a way of getting him out of her life but also keeping him out of Steffy and Wyatt's life.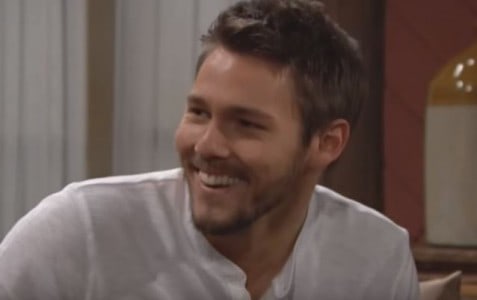 Speaking Steffy and Wyatt, it seems that his over-the-top antics are just what she needed. She is completely in love with the way that he is treating her, and she has no idea that it's actually kind of creepy. She seems not to have noticed that it's only been a minute since her engagement was abruptly ended through no decision of her own and that he is over compensating to make her fall in love. We have a feeling that if she was not hurt and in need of some love right now, she might find his behavior a bit crazy and creepy, even stalkerish and not quite right. There are things here that are not right. She doesn't seem to see it now, but Friday might be another day. There has to be a part of her that's questioning the fact that he was a friend and now he is doing everything for her. When will she become suspicious that he might have something to do with the fact that her engagement ended and things are not right with her and Liam?
Photo Credit — YouTube