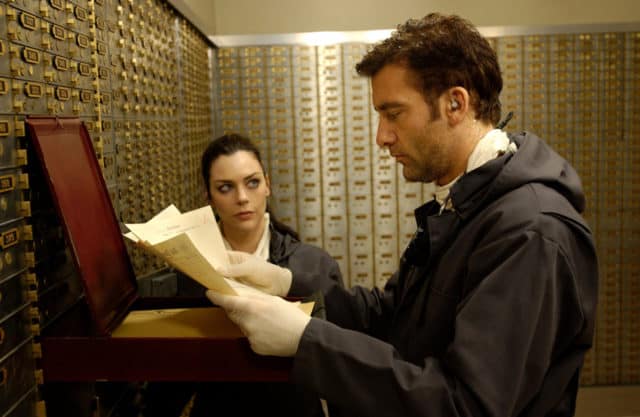 It might sound old school but when I think of Spike Lee and films I still think of Do The Right Thing, Malcom X, and Jungle Fever. Those films became a lightning rod for his career back in the day and in the current era it seems like a lot of people don't even remember them. Spike Lee was known for being controversial with his material way back when and his film career hasn't deviated all that much since then. He definitely likes to get your attention and throw down his opinion of society when it comes to film, and that's why he's created such a following and been so successful. But there are movies where it seems like he deviated a bit from his original, impassioned look at the world. These films just felt different somehow, as though he was looking at life through a different lens for a short period of time.
Some of them might seem kind of like what he would do, but overall these selections just don't seem to have the same verve that he made so popular.
5. Love and Basketball
Spike isn't above doing a love story and he's proven that. It's also well known that he's a huge basketball fan so that makes sense for this film. But it's got a softer tone despite the hard and unforgiving undertones that are still there. It's almost like he decided to pull the punches just a bit and not deliver the dark underside of the game and what it means without showing that the hard work and effort can pay off in the end. Overall this film is kind of like a toned-down version of what could have been, but it's still a great movie.
4. 25th Hour
To be honest Edward Norton, Barry Pepper, and Philip Seymour Hoffman don't seem like they would be regulars in a Spike Lee film. It's nothing to do with color, politics or anything else, they simply don't seem like they would be in a Spike Lee film, but then of course people surprise you quite often when you're not expecting it. As a man having to decide who he can trust and whom he can't, Norton is at his best when he seems uncertain, as it brings out the real actor that he's meant to be. The others are kind of window dressing, which is odd in a Spike Lee film because so many of his characters are so purposeful.
3. Clockers
So there are a lot of elements in this film that do seem like Spike Lee movie, but overall it seems almost like he derailed and went off in a different direction. Remember his old school stuff was entirely edgy and didn't play to the sensibilities of the viewers. This film, despite being edgy and even a bit rough, still kind of tip-toed around a few of the more virulent subjects that it touched upon. It was a powerful and gripping piece, but it seems to have been shot in a manner that speaks to Spike's growing maturity and ability to look at the world in a different manner.
2. Oldboy
I had to actually look at the credits for this one just to be certain. It's a great story but it doesn't seem like something Spike Lee would do at all. 20 years locked away for a reason you can't fathom is more akin to a horror story than a thriller, but the revenge aspect of it is somewhat like Spike Lee, but also different enough that one has to really see his name in the credits to understand that yes, this is one of his films.
1. Inside Man
I wouldn't have believed it had I not seen his name in the credits on this one, just like Oldboy. The film was awesome really, with a twist that few if any people really paid attention to throughout the film or even saw coming by the end. Everything so masterfully done that it's more than fair to say that Spike Lee is a master at his craft.
He's come a long way since Do The Right Thing, but Spike Lee has definitely branched out in ways that no one expected.