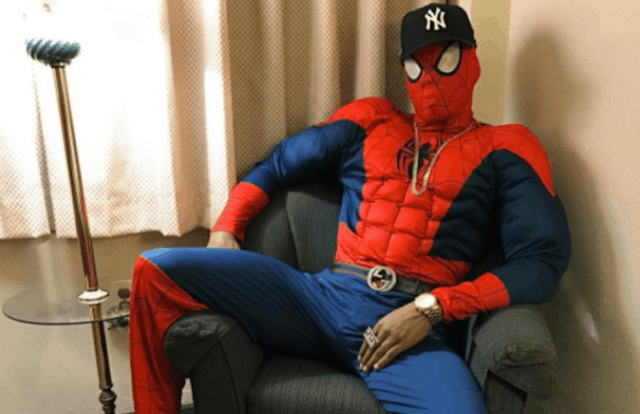 There's no question that Spider-Man has the athletic ability of a champion. He's incredibly strong, agile, flexible, and yeah, he can you know, stick to stuff and spit out webs from his wrists. But did you ever stop to think that perhaps his moves would be different if he had another upbringing? For all intents and purposes, Spidey is a Queens guy born and raised. In the motion pictures you see his home and his neighborhood. This isn't a Manhattan or Bronx, or Brooklyn guy. This is Queens all the way.
But what if the tables were turned? What if Spider-Man actually grew up in Brooklyn? Would he be a Mets fan? Probably not. Would he move and talk the same way that he does being from Queens? Probably not. Luckily we have actual proof of what it would look like if Spider-Man had grown up in Brooklyn. Might I just say that I think I like Brooklyn Spider-Man a lot more than any other Spider-Man.
This guy's moves are fantastic.