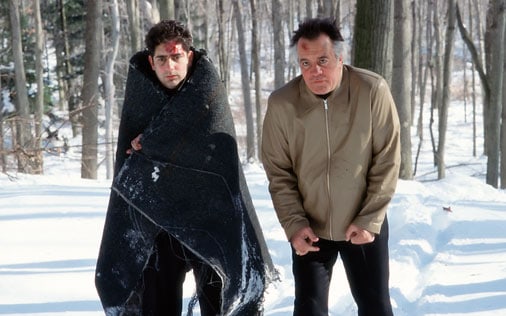 The Sopranos, still widely considered to be one of the best if not the best shows in the history of HBO is still being studied and glossed over to this day. We mourn the death of James Gandolfini as well as the show itself. If you say that Goodfellas or The Godfather are the best gangster movies in history then you'll be a person who without a doubt says that The Sopranos is the greatest gangster show in history. Of all the episodes of the famed show, which ones stick out to you most? Many people will point to the "Pine Barrens" episode. Let's do a little refresh.
The Pine Barrens is a protected wilderness area by the New Jersey Pinelands Commission in Southern New Jersey where Christopher and Paulie try to "dispose" of Valery's remains. The Pine Barrens make up approximately 25% of New Jersey's land area, one of the largest wilderness areas in the most densely populated state in the U.S.
What you didn't know about this episode is that the Sopranos was denied a permit to film in a New Jersey state park by a county commissioner who called the show a "disgrace to Italians" and was later removed under corruption charges.
The forest scenes for the episode were filmed at Harriman State Park in New York after, at the last moment, the production team was denied a permit to film in New Jersey (at the South Mountain Reservation) by the Essex County commissioner who called The Sopranos a "disgrace to Italians". The same commissioner was later incarcerated for corruption. The actual New Jersey Pine Barrens have a significantly different landscape than the area where the show was filmed. The barrens are vastly more forested with pine trees (hence the name) and flat, while the woods depicted in the episode were with hills and covered less with any kind of trees.
The more you know….