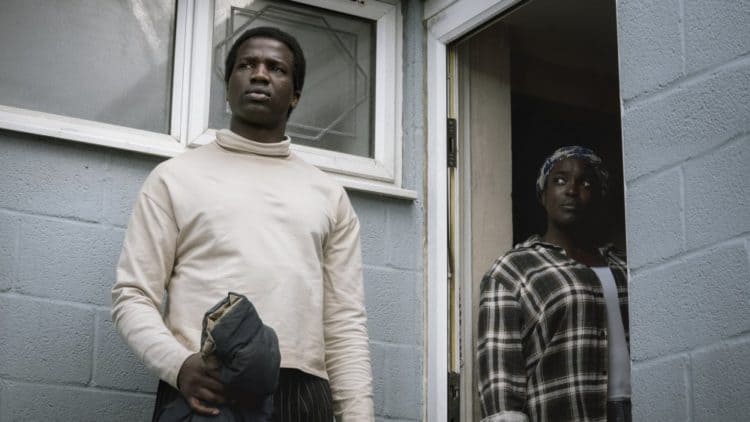 2020 has been an awesome year for Sope Dirisu's career. After nearly a decade of on screen experience, Sope is finally becoming the international star he deserves to be. Many fans will recognize him as the star of the Netflix movie, His House. Earlier this year, he had a starring role in the TV series Gangs of London. Throughout his career, he has been able to take on a variety of different roles with ease, and he always brings something special to every project he works on. Fans both new and old will be happy to know that he has a lot of cool projects in the works, do we'll definitely be seeing more of him soon. Continue reading for 10 things you didn't know about Sope Dirisu.
1. He Has Theater Experience
On screen opportunities are what many actors are aiming for. After all, movies and TV shows tend to pay much better than theater work. Still, however, the stage has a special place in lots of actors' hearts, and Sope is one of them. He began his acting career in theater and has been a part of several productions over the years.
2. He Studied Economics
Sope has always been interested in acting, but it's not the only thing to pique his interest. As a result, he decided to study something outside of the theater/drama realm when he went off to college he decided to study something else. He studied economics during his time at The University of Birmingham in England where he earned a bachelor's degree.
3. He Was Born In London
Sope was born and raised in London but his parents immigrated to the country from Nigeria in search of more opportunities for themselves and their children. Neither of Sope's parents have a background in the entertainment industry and instead were interest in more academic pursuits.
4. He Was A Football Player
Sope's time at The University of Birmingham wasn't just focused on academics. He was also a member of the football team where he played quarterback. His days playing organized sports are behind him now, but that doesn't mean he's given up athletics completely. During an interview with Muscle and Fitness he said, "The way I really like to stay fit is through [soccer]. Sometimes I play five times per week with only Sundays and Tuesdays off. I also cycle everywhere to keep my cardio going and it helps with my muscle stamina, especially in my lower body. "
5. He Loves Animals
Acting isn't the only thing Sope loves, he also has a soft spot for animals. Judging by his Instagram account, Sope loves all kinds of animals including turtles and cats. It's unclear if he has any pets at the moment, but all signs indicate that he will make a great pet parent.
6. He Likes To Travel
Sope has always been the type of person who likes to see the world, and he's been fortunate to live a lifestyle that has allowed him to do that. He is a frequent traveler and he has visited lots of cool destinations both in and outside of the United Kingdom including Morocco.
7. His Parents Weren't Excited About Him Wanting To Be An Actor
Like many parents, Sope's mom and dad were hoping that he would pursue a career in a stable field such as medicine or law. Needless to say, they weren't too thrilled when he told them that he wanted to go into acting. He told Interview Magazine, "They always came to support me hoping that the phase would wear out, but at university they really began to encourage me and accept that I was going to become an actor rather than a banker or a politician. "
8. He's A Big Fan Of The Lion King
Sope has always been a fan of Disney and The Lion King is his favorite movie. While talking to Interview Magazine, he explained that he still loves to watch the movie and finds himself feeling sad every time he watches Mufasa die. He also recalls being brought to tears when watching the musical for the first time.
9. He's Not A Superstitious Person In Real Life
In the movie His House, Sope's character deals with lots of things of the supernatural variety as monsters and ghosts invade his home. In real life, however, Sope isn't a superstitious person although he does admit to being a little frightened by "the occult and demonology".
10. There Are Rumors That He Could One Day Play James Bond
There are always rumors flying around about who will be the next lucky actor to play the coveted role of James Bond, and Sope's is one of the names that has been floating around. Although they're just rumors at the moment, there are lots of people who think he would be a great fit.
Tell us what's wrong with this post? How could we improve it? :)
Let us improve this post!