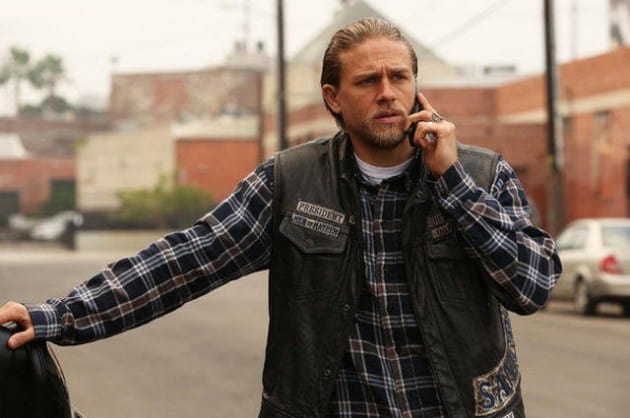 Any and all Sons of Anarchy fans that are excited about the Mayans coming out eventually will have something else to crow about, yes the pun was intended. The creator of SoA, Kurt Sutter, is planning on bringing two more chapters to the story in the form of a sequel and a prequel. The prequel would be of great interest to many fans as it would explore the idea of how John Teller actually formed SAMCRO and how the club evolved into what it became. The idea would be to introduce the original nine, of which Piney Winston and Clay were members, and then end it before Jax could be born. This way the fans would get to see the eventual disillusionment that John went through and what could have possibly led to his death, at least the beginning of it.
The sequel would almost have to have something to do with the Mayans, perhaps just enough to link the two but not really tie them together as the same chapter. If you recall in the last episode of the final season Jax went around in a very Godfather-like manner, eliminating those people that had wronged him and the club before taking his final ride. The trickle-down effect that this would have might have serious ramifications for the MC and even Charming if truth be told. Chibs, Tig, Happy, and a handful of the other Sons are all that's really left of their chapter and as a result they'd be easy targets if any other MC wanted to come knocking down their door. They've already had to abandon one clubhouse, it's not likely that they'd find a lot of safe havens in the city any longer if the other gangs were going to make an attempt to force them out.
But that's something that Sutter might be thinking about and attempting to find a way around. The death of his own character, Otto, was a violent and very anticlimactic end since he not only did his best to not talk to the authorities, he also did what he could to preserve the MC while still being forced to live through his own hell. There are a lot of moving parts to SoA that need to be accounted for and in the doing there's a tremendous balancing act that needs to be performed in order to make sure that the realism of it isn't sacrificed. At certain points during the airing of the show a lot of folks started referring to SoA as a soap opera with motorcycle gangs, which is a lot less than some people were expecting. The humanistic approach that was taken with many episodes in which Jax and other characters had to battle with their own inner demons onscreen left kind of a bitter taste in some people's mouths.
But that's a part of the experience. Leaving the show as a shoot 'em up, bang-bang kind of feature would be like asking for early cancellation. The charm of this show has always been the fact that it blends humanity with the very inhumane things that people do to each other in the name of their one thing or another.