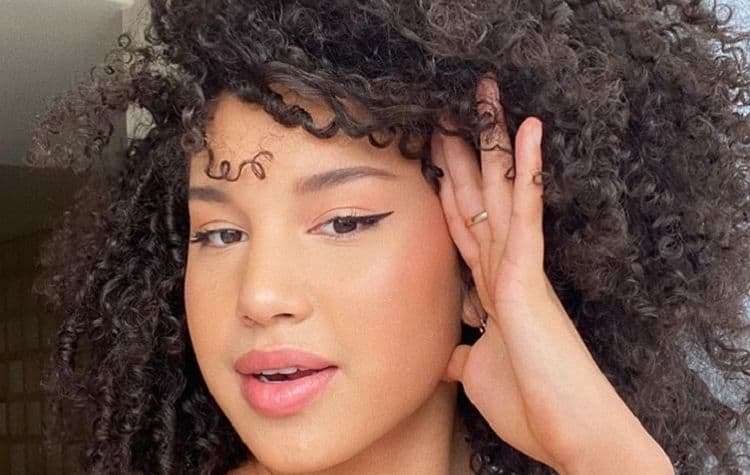 Sofia Wylie is an American actress who has made a name for herself as an entertainer in her role as Buffy Driscoll on the Disney Channel television series "Andi Mack." This was the breakthrough role that made her a teenage icon and it helped her career by giving her a place to showcase her many talents. Like many of her fans, we were interested in learning more about her so we checked into her history and career and made some really great discoveries. Here are 10 things that you might not have known about Sofia Wylie.
1. She is 15 years old
Sofia was born on January 7, 2004. As of 2019, she is 15 years old, but she has a birthday coming up in several weeks. This will mark her 16th year of age. She is originally from the southwest of America, born in Scottsdale, Arizona. Her parents are Chris and Amy Wylie and they raised Sofia along with her older sister Isabella in the town of Tramonto.
2. She's not the only celebrity in the family
It seems that talent that runs through the veins of the Wylie children. Sofia's older sister Isabella, who goes by the nickname "Bella," has also appeared on a nationally televised series, except Bella has other talents which are not related to acting. She appeared in an episode of the Food Network's "Chopped Junior," and she won the competition. It appears that Bella is a talented little chef.
3. Sofia Wylie is also a talented dancer and trained actor
Sofia has been formally trained as an actress. She attended the Second City Training Center in Hollywood, California to receive professional training in acting. In addition to this, she is a dancer. We learned that she's been dancing since she was only five years old. Sofia has been active in the acting profession since 2011 so that means that she has 8 years under her belt and is well on her way to becoming a seasoned actress.
4. Sofia ha an impressive career in dance
We also learned that Sofia began her career in dancing wtih an appearance on "So You Think You Can Dance" in 2011. She returned to the show again in 2016. In between these two appearances she made an appearance on "America's Got Talent," in 2015. She also performed on tour with Justin Beiber on his Purpose World Tour."
5. Wylie has an educational program
Sofia Wylie has also started an internet-based 4K Dance Series along with Utah dancers. She did this while she was in the process of filming episodes for "Andi Mack" in 2017. It is an educational program that teaches people how to dance online. She also started the educational dance series "Dancing with Sofia Wylie" in 2019 and the series appears on IGTV.
6. She is a producer as well
Sofia Wylie is not quite 16 years of age and she has already accomplished so much in her professional life. She is a professional dancer and she teaches this skill to others, she is also an accomplished actress, She also launched her own production company called SIFOS in March of 2019. The set will made an adaptation of Jenny Torres Sanchez's novel "The Fall of Innocence," and this will be the first project undertaken.
7. She is a singer as well
While we all realize that Sofia Wylie is a talented singer, there are quite a few of us who didn't realize that she released a single. Her debut song was released in January of 2019, titled "Side by Side." The song was for the "Marvel Rising: Chasing Ghosts production. She not only sings, dances and acts, but she is also involved in several different aspects of the entertainment industry and she's getting a first-hand look at what goes on behind the scenes when the cameras are not rolling. This is often where much of the groundwork is accomplished.
8. She was a "Dance Moms" finalist and a brand ambassador
Sofia also appeared in the television series "Dance Moms" and became a finalist in the Lifetime show on two occasions. After this and then competing in "So You Think You Can Dance," she was recruited for a big-time endorsement of the Sadie Jane Dancewear. In addition, she became a brand ambassador for Kurveshop Dancewear. There are many actors who make a good side income from representing top-selling brands and for being influencers.
9. She grew up in a positive environment
It is no small wonder that Sofia Wylie has become so very successful at a young age. She was raised in a very positive home environment. Her father is a life coach. It's wonderful that she was born to a family who has shown her support and encouragement, and who also have amazing coaching skills to help give her the best possible start in her life as well as in her career. We can see by an early age that Sofia began dancing and training as an actress that her parents encouraged her in the development of her skills and talents and they've been with her every step along the way.
10. She has an impressive acting portfolio
Even when we put the singing and dancing aside, Sofia has an impressive resume with a lot of great acting experience. She landed a recurring role in June for "Nicky, Ricky, Dicky and Dawn" and she has already made her film debut the previous year in "Back of the Net." Her role as Gina in "High School Musical: The Musical" is also giving her a huge boost in her acting career. She has also cast in the Marvel Rising universe as Riri Williams, aka Ironheart. Wylie also danced under the choreography of Janelle Ginestra and Wildabeast Adams for immaBeast. There isn't much that she hasn't already done in her young life when it comes to the entertainment business. It's rare to see this kind of talent rolled into one person and if she keeps going, she has a bright and exciting future ahead of her in the industry.
Tell us what's wrong with this post? How could we improve it? :)
Let us improve this post!