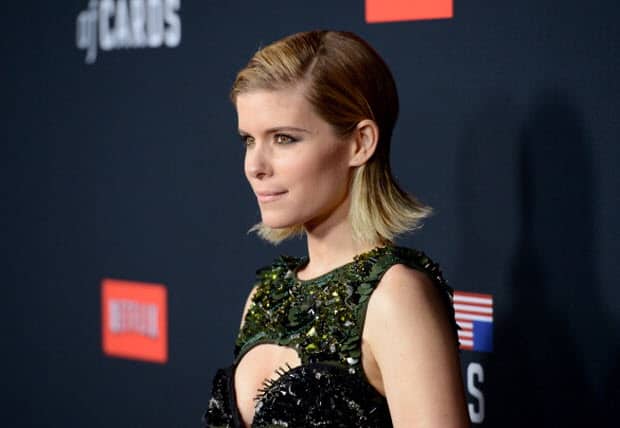 Like all things in this world, once something gets invented, it's only the beginning of what's to come. As we've seen with a number of different products, someone takes the simple invention of a sock and turns it into something that has sweat-wicking material and is made of materials more lush than just cotton. And thankfully, TV hasn't been any different, as plenty of good folks keep wondering how to make the viewing experience that much better. That's why I've decided to list six things that have made TV that much better, providing all of us who love to spend time on the couch even more reason to, well, spend more time on the couch.
6. Closed Captioning
Not something new–it has been required on all TV sets since 1993–but in the 21 years since it has been adopted, closed captioning has made things a hell of a lot better for viewers. We may not use it regularly, but I bet when you go to a restaurant or airport and are watching TV it's really annoying if you can't actually hear what's coming out of the speakers. Case in point, the words scrolling across the screen, making you a happy camper.
5. DVR
Is your phone blowing up during the latest episode of your favorite show? No need to worry and miss what's happening, just pause it and hit play whenever you have time to see what's happening–just avoid social media so nothing gets spoiled. DVR is awesome, and lets viewers not only stop, pause and rewind live TV, but also record a ton of different things even though a program is on another channel.
4. Flat-Screens
As a kid of the '90s, I remember specifically getting a big-screen TV in fifth grade and thinking that the 42-incher was the best thing ever created. Well, I was wrong. Thanks to flat-screens, TV has changed for the much better, providing both a clearer look thanks to high-def, as well as a sleeker, cleaner look for all those who care about interior design.
3. On-Demand
Much like what you'll see at No. 1 on our list, On-Demand services have provided audiences everywhere a chance to stay current with their favorite TV shows, as well as provide a list of movies to choose from and enjoy on a lazy weekend. With both basic options and more exclusive ones that include all the movie channels and TV programs at the touch of your remote, it's easy to get caught-up in watching whatever you want thanks to this.
2. Mobile Watching
What better way to continue to watch your favorite shows and movies than to do it from an airport, or the inside the back of a cab, or in the waiting room at the dentist? Oh, that's right, there isn't a better way. The introduction of mobile-streamed videos to tablets, cell phones and a variety of other devices might make our society a lot more socially awkward and clandestine, but at least people are being entertained when they're ignoring the world around them.
1. Netflix
I've written numerous articles about the streaming service Netflix before–and with very good reason–because it is the most awesome thing to ever happen to TV. With hundreds of titles and even more options to watch a variety of TV shows and movies, Netflix has helped everyone not only keep up with their favorites, but has also introduced people to new things that they would have normally skipped over. If you're crazy enough to not have a Netflix account, I suggest you get one right this minute and understand the obsession with it.