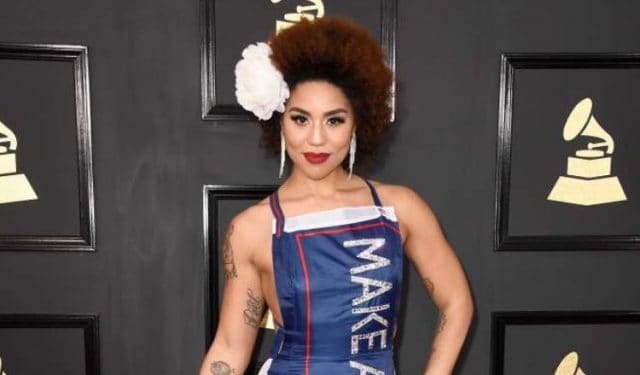 I said that the Red Carpet was off limits when it came to this year's Grammy awards. While I'm no fashionista and have absolutely zero desire to critique dresses I can say that Joy Villa's Make America Great Again dress will certainly be the most talked about outfit of the evening. Considering how liberal this crowd is I have a feeling that Joy is not going to get the kind of attention she wants.
Throughout awards season, celebrities have been using their platforms to speak out about politics, but many of them have been against Trump. Most notably Meryl Streep gave a scathing speech at the Golden Globes awards (which Mel Gibson and Vince Vaughn hated) and just about everyone at the SAG awards added something political in their speeches.
Seeing Joy Villa come in the opposite direction is both a surprise and shock. She'll have her supporters and Trump is most assuredly going to tweet in support of that outfit because he's definitely watching the Red Carpet instead of running the country.
Anyway, what do you think of this get up?