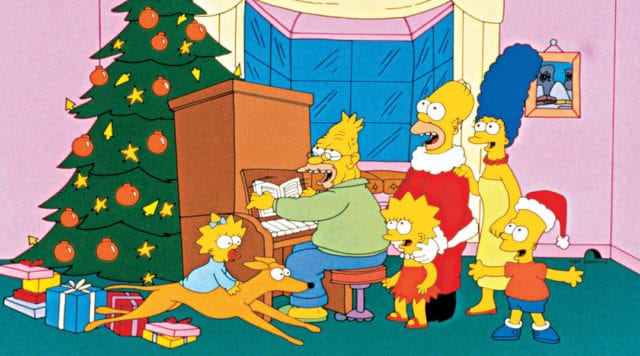 On April 29 of 2018, The Simpsons became the longest-running scripted series with a record-breaking 636 episodes. This means that it has beaten out Gunsmoke, which was a CBS western that started up on the radio in 1952 before continuing on the TV until 1975. To be fair, The Simpsons overtaking Gunsmoke was not unexpected for a lot of people out there, but it is nonetheless a noteworthy achievement on the part of the people behind the series.
As for the episode itself, it concerned the family drama between Homer and his parents. In short, it revealed an additional layer to the story by narrating how Abe had tossed out a collection of recipes that Mona had left to Homer as well as Abe's eventual effort to recover them in an attempt to reconcile with Homer. On the whole, the episode was alright but nothing special, not least because by this point in time, the family drama between Homer and his parents is more than a little old and stale. Certainly, it was an excellent setup for genuine drama, but the problem is that it has received so many additional new elements that one can't help but suspect that the proverbial straw that broke the camel's back might be nearing, particularly since none of the newer episodes can match the episodes that laid the foundations for that particular plot point.
What Can We Expect Now?
Overall, the fact that The Simpsons has become the longest-running scripted series out there changes little because in a real sense, it seemed like an inevitability. Sure, people have been complaining about The Simpsons becoming old and stale, but people have been complaining about The Simpsons becoming old and stale for closing in on two decades now. There has been an impact on the franchise's sales numbers, but that impact is nowhere near enough to change anything significant about the series. In fact, considering the current course of things, it seems reasonable to speculate that The Simpsons will continue running until the people behind it are literally no longer capable of doing so. Something that should help it run up its record, thus ensuring that it will stand for an even longer period of time.
In a sense, this is rather unfortunate because The Simpsons was a rather ground-breaking work at one point in time, as shown by the numerous series creators who have gone on to acknowledge its influence in their own now-influential works. As a result, one can't help but wish that The Simpsons would be willing to take more narrative risks, with potential examples ranging from an increased sense of continuity between episodes to tossing aside popular plots that have essentially become crutches for the series in preference for something new. Then again, it is possible to argue that The Simpsons wouldn't have become such a long-lasting series if it had been willing to take those risks once it had reached the mature stage of its life-cycle because taking chances means that some of those choices won't pay off, though considering the number of complaints, it seems safe to say that there are a lot of fans out there who think that might've been worth it.