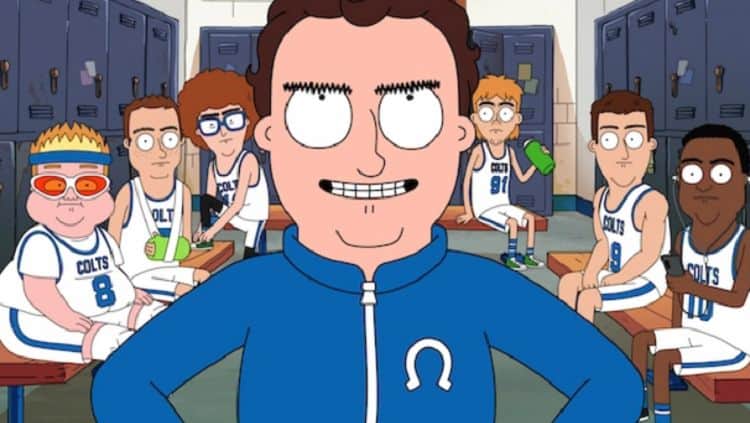 Netflix is gaining quite the reputation when it comes to canceling shows after one or two seasons since Hoops is one of the most current shows to feel the ax come down. Despite the all-star cast that featured Jake Johnson and Rob Riggle among others the show was apparently not well thought out and fell kind of flat with fans and critics, which is more than enough to indicate that it wasn't worth much, since if fans and critics agree on something it's bound to happen that it wasn't a great attempt in the first place. Jake Johnson playing the role of a high school coach with aspirations of making it to the NBA sounds like it might be a decent premise for a show, but things tended to fall apart for Hoops from the start. By watching the trailer one might think that it was destined for something other than cancelation, but strangely enough, people just haven't responded in the way that Netflix hoped and as a result, the turnout for Hoops hasn't really been that great. Excessive swearing and controversial behavior has been seen to actually make some shows, which is why it's a little confusing that it would flop so badly here. Sometimes it does take more than dirty jokes and over the top ideas to really make a show work.
Hoops almost feels as though it could have benefited from a second or even third look before really being pushed by Netflix since the idea could have had a lot of potential, but it gets wasted in trying to give people more of the same kind of things that they've been getting for years now, an animated series that takes things too far and then keeps running with it. The number of animated series with adult themes has been growing pretty steadily over the years and it's easy to assume that people are going to keep pushing them since several have gone on to be enjoyed in such a big way that stopping at this point would be kind of pointless. But with Hoops, it's easy to think that Netflix did a cost analysis based on the feedback they were given and things just didn't even out, so the big C had to drop, and eventually, Hoops might become just a brief memory in the history of the streaming giant. There is enough there to think that someone might want to get a little ambitious and go back to the drawing board in the hope that Hoops can be revived and given a new sense of purpose with a new and improved storyline, but don't go holding your breath on that one since at this time the show is simply going away, probably back into the archives unless Netflix feels like keeping the first and only season out on display for a while. That's possible since plenty of shows that have been canceled have been seen roaming the lists on Netflix so that people can continue to watch them. The only downside is that we won't get to see any new episodes.
The criteria for sticking around on Netflix must not be nearly as high as getting another season since a handful of shows have been given the former but not the latter and some fans have been kind of vocal about it. There's not much that anyone can do though unless they have some sort of pull with the company that would allow them simply demand that something be brought back. Even then, Netflix isn't about to drop the kind of money it would take to push an idea that's not bound to make back its budget and then some since making the shows to start with is pretty spendy, but continuing to make them can get even more expensive as time goes on and things increase in cost. At some point, every show is going to get more expensive for one reason or more and when that happens it's very possible that Netflix will just cut and run since it's easier to bring on new shows and movies than to continue those that have already come and shown what they have to offer but are now asking more money if people want to see more story. Believing that there's one fixed rate when it comes to creating a movie is beyond naive and is enough to make a lot of people laugh since, in the beginning, a show might be relatively cheap to make, but if it becomes a success there's a good chance that those making the show will want more money since they'll likely figure that since they made something people like it's now worth more and they can therefore charge a higher price. Yeah, that doesn't feel like it's going to happen with Netflix.