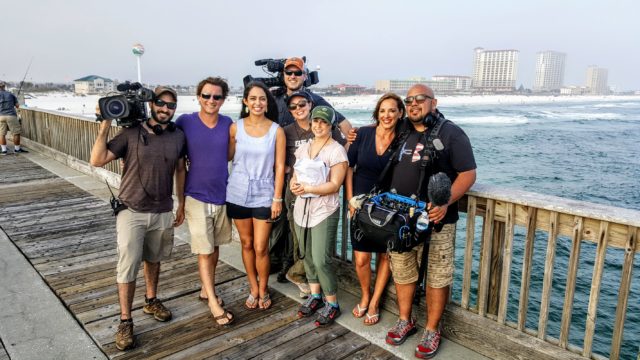 Beach Hunters is one of the numerous TV shows on HGTV that can be summed up as people searching for the perfect property. Like its name suggests, it is centered around beach-side properties, though it is centered around higher-end examples than those that can be found on Beachfront Bargain Hunt. However, considering the sheer amount of staging that happens in the other TV shows based on similar premises, it is no wonder that a lot of people have wondered the same about Beach Hunters, which in turn, suggests that it might not be a good idea for people who are actually searching for beach-side properties to use it and nothing but it as a guide for their home-buying efforts.
What Are Some of the Problems with Beach Hunters?
One problem is that Beach Hunters makes the process of home-buying seem much easier than it is. This is problematic because finding the right home is something that calls for considerable effort, meaning that mistaken beliefs about its ease could cause interested individuals to fail to do their best in the process. Something that could not just cause them to miss out on some of the possibilities that are available to them but also cause them to settle for something that is not the best fit for their particular needs and circumstances.
Even worse, the fact that Beach Hunters is so focused on showing off beach-side properties means that the shown properties might not have been for sale. As a result, interested individuals could get a mistaken idea of what kinds of beach-side properties are available to them, thus creating poor impressions that could hinder their efforts to choose something that is suitable for them. This particular problem is not helped by the common tendencies of such TV shows to stage homes to look better on the TV screen than in real life. Something that is understandable because of the need of TV shows to look good, but can nonetheless lead to misunderstandings as well as the distortions in decision-making that are the results of such misunderstandings.
What Are Some of the Problems with Beach Houses?
On a final note, it should be mentioned that Beach Houses contributes to the common glamorization of beach-side properties, which is something that can cause people to make home-buying decisions that may or may not be in their best interests. In part, this is because beach-side properties are exposed to hurricanes, which can cause considerable amounts of damage even if the property owners are prepared for such contingencies. However, it should also be noted that one of the consequences of climate change is a continuing rise in the sea level, meaning that the beach-side properties of the present could well become the underwater ruins of the future. Summed up, there are real upsides to buying beach-side properties, but Beach Houses is one of a countless number of movies, TV shows, and other media productions that cloud the home-buying process by putting excessive focus on those factors to the exclusion of the downsides. Something that could cause home-buyers serious regrets should they fail to exercise the level of care and consideration that is critical for a transaction of such importance.