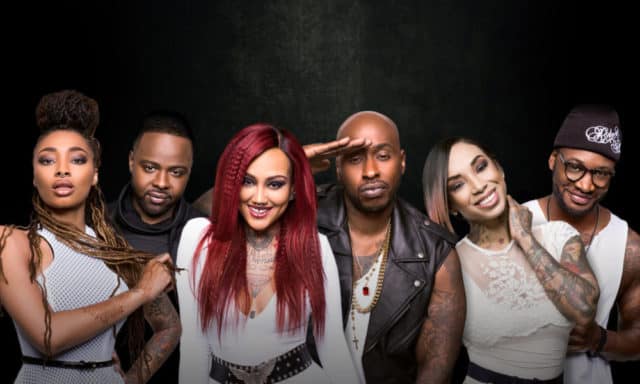 "Black Ink Crew" is a drama packed, reality television show that airs on VH1. This show follows the drama that occurs in a tattoo shop, while the cameras capture everything that the owner and CEO of Black Ink, Ceaser Emanuel does. The show, which is headquartered in Harlem, New York, has grown in popularity thanks to the creation of the show; however, many people wonder — how exactly has the "Black Ink Crew" show helped to change the tattoo industry as a whole?
More Understanding of the Difficulties that Plague the Tattoo Industry
According to Emanuel himself, he believes that the show highlights the struggles that go into running and owning a tattoo shop. Many people assume this is a business that is just easy to start, but there is a huge struggle. Not only does it take a lot of money, but you have to find the right people to make any business a success. The show highlights these difficulties and lets others know exactly how challenging this industry can be.
It Has Increased Foot Traffic in Harlem
While this may not be an advantage for the entire tattoo industry, it has opened people's eyes to find "hole in the wall" tattoo shops that are located in towns across the U.S. Some may even make the claim that thanks to the creation of this show, the smaller, less known shops are seeing an increase in traffic and customers thanks to the talent and ability seen on the show.
Tipping Your Tattoo Artist
Something that is clear during the show is that the tattoo artists are providing a service. The crew has made this a point on the show more than once, that when you get a tattoo, you should tip your artist. For example, most people tip their waiter, cab driver and barber without even giving it a second thought. Why wouldn't you provide a tip to someone who is putting a permanent ink design on your skin? Unfortunately, this is something that many people who are getting a tattoo just don't do. However, those who watch the show now understand how important this is. Even just $5 is better than nothing.
What's the Verdict?
For most people who watch the show, "Black Ink Crew," they now have a new understanding and appreciation for how hard it is to be in this industry. They get to see the day to day struggles of running this type of business and how challenging it can be at times.
As a result, many people are more aware of how important it is to find the "little guy" when it comes to getting a tattoo, as they are the ones who are really struggling to keep their doors open and their business successful. The show, which is starting it's fourth season is a popular one and something that many can't wait to tune into again this season. If you are interested in the show, make sure to check out what happens this season.
Tell us what's wrong with this post? How could we improve it? :)
Let us improve this post!