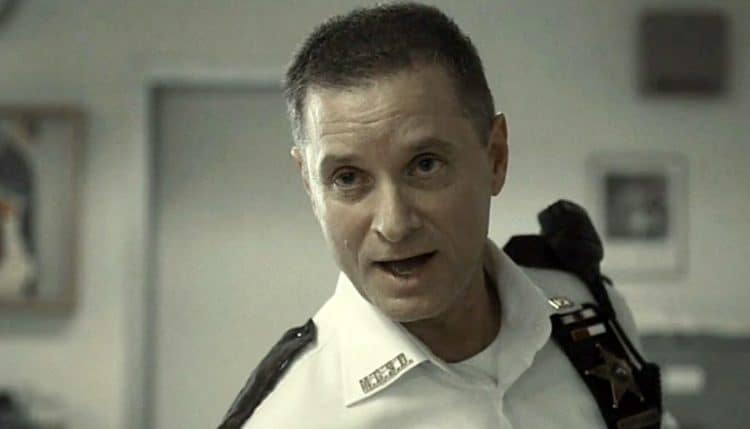 Shea Whigham is the type of actor who doesn't always get the credit he deserves. With a career that has spanned the course of 20 years, Shea has found success on both the big and small screen. He has gotten the chance to work with some of the biggest names in the entertainment industry and he has become well-respected along the way. No matter what kind of role he's playing, Shea has the ability to connect with viewers. In addition to the long list of credits he already has on his resume, Shea has some big projects in the works that are sure to get his fans excited. He has officially been cast in the upcoming 7th and 8th installments of the Mission Impossible franchise. If you aren't familiar with Shea's work yet, now is the perfect time to get acquainted. Keep reading for 10 things you didn't know about Shea Whigham.
1. He's Always Loved Movies
Shea isn't the type of person who has known he wanted to act since he was in diapers, but he has always loved watching movies. He grew up watching movies like Scarface and Apocalypse Now, and he cites Marlon Brando, Kevin Bacon, and Robert DeNiro are some of his early influences.
2. He's Originally From Florida
Shea was born and raised in Tallahassee, Florida. While the area is known for being a big college football town, it certainly isn't known for being a good place to start an acting career. Eventually, Shea was accepted into SUNY Purchase where he studied acting.
3. His Daughter Is Actress
The apple definitely didn't fall from the tree when it came to Shea and his daughter. Shea's daughter, Giorgia, is also an actor and she has found a great deal of success in a short period of time. She is best-known for appearances in TV shows like The Punisher, Scream, and Legacies.
4. He's Not Into Social Media
Social media has become such a major part of life in 2020 that it's almost impossible to believe that there are people who aren't into it. Shea Whigham is one of those people, though. He likes to stay low key and doesn't appear to have accounts on any social media platforms.
5. He's Been In A Video Game
Live action work has been Shea's bread and butter for his entire career, but in 2000 he decided to switch things up again. He portrayed the character Joe in the video game Smuggler's Run which was released on Playstation 2 and Gameboy Advance. We weren't able to find any information on whether or not he has plans to do anymore video games in the future.
6. He Loves Playing Complex Characters
There are some actors who shy away from complex characters, but Shea Whigham isn't one of them. He told Collider, "I'm drawn to complex characters, who are not all good and not all bad. Whether I'm doing Boardwalk Empire or True Detective, or whatever it may be, you wanna watch characters get into a situation and watch them find their way out of it."
7. He's A Cofounder Of The Rorschach Group
Not only does Shea enjoy acting, but he also likes to create opportunities for other actors. After finishing college, he and his roommate Kirk Avadecdo founded a New York based theater company called The Rorschach Group. Shea was the artistic director of the group during its first three years.
8.He Has Nearly 100 Acting Credits
From the outside looking in, landing acting jobs may seem easy. In reality, however, even the most talented actors aren't guaranteed work. As a result, having a long lasting career in entertainment is always something to be proud of. Since making his on screen debut in 1997, Shea has gone on to earn nearly almost 90 acting credits. There's a very good chance he will surpass the 100 mark before it's all said and done.
9. He Used To Think Actors Were Aliens
Even though Shea grew up loving movies and being inspired by the things he saw, actually becoming an actor seemed out of reach to him. During an interview with Build, Shea admitted that actors once seemed like aliens to him because they appeared to be so far out of his reach
10. He's Good Friends With Michael Shannon
It's always nice when you can form a genuine bond with someone you work with often. Shea has been lucky to find that in fellow actor and frequent collaborator, Michael Shannon. While talking to Collider he said, " We're incredibly close, and he's a great friend. I think that lends itself to being able to go to darker places on screen. When you trust someone because you have this history, I think it really helps."