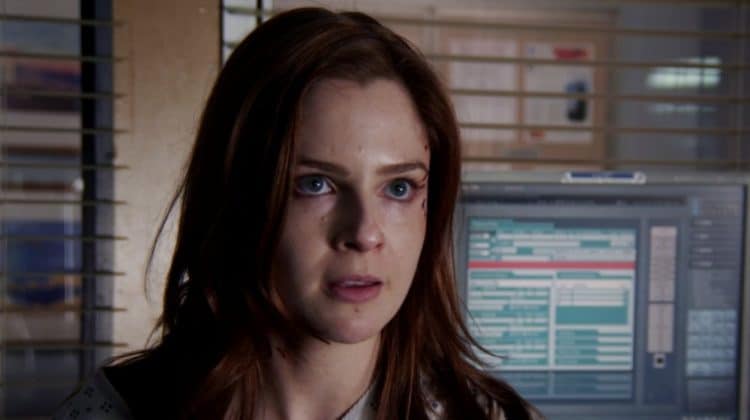 Shannon Lucio has been gracing our screens with her presence for almost 20 years. After making her TV debut in 2003, she got her big break the following year when she was cast as Lindsay Gardner in The O.C. Anyone who was a teenager in the early 2000s remembers how popular The O.C. was, so needless to say it did wonders for her career. In the years since, Shannon has gone on to earn dozens of film and TV roles, and she has shown the world that she can play any kind of character. Her latest role in the new Disney + series The Right Stuff has given her yet another chance to show just how talented she is. Keep reading for 10 things you didn't know about Shannon Lucio.
1. She Studied Theater
By the time it Shannon was ready to go to college she knew that acting was something she wanted to do on a seriously less. She is a formally trained actress who earned a bachelor's degree in theater from the University of Southern California. After college, she began auditioning for TV roles and it didn't take long for things to take off for her.
2. She Had Dreams Of Becoming An Olympic Athlete
Shannon really loves acting, but it wasn't always the thing at the top of her list of career options. When she was younger, she was a competitive athlete who played basketball and ran track. Her goal was to eventually make it to the Olympics, but unfortunately her knees had other plans and she suffered some injuries.
3. She Is A Denver Native
Shannon was born in Denver, but she moved to San Antonio, Texas at a young age and that's where she spent the majority of her childhood and her teenage years. San Antonio is the place that she considered her hometown and it's also the place where she first got involved in acting.
4. She Loves Dogs
There's always something interesting about knowing if a person is a dog or cat person. For some reason, something as simple as which animal you prefer can reveal lots of things about your personality. With that being said, Shannon is a very proud dog person.
5. She Is A Wife And Mom
All of the success Shannon has had in her professional life hasn't come at the expense of her personal life. She has been happily married for several years and she has a son named Hudson. When she isn't busy with work, she loves to spend her free time going on adventures with her family.
6. She Is Not Shy About Sharing Her Political Views
Politics are always a touchy subject, but the upcoming 2020 presidential election has made things even more than tense than usual. As a result, there are many people who have chosen to keep their political views to themselves, but Shannon isn't one of them. She has no problem letting the world knows where she stands, and she's made it very clear that she doesn't support president Trump.
7. She Loves To Go Exploring
Even after spending nearly two decades in the entertainment industry, Shannon has never gotten caught up in the Hollywood lifestyle. She finds joy in the simple things, one of which is being outside and exploring nature. She loves going on hikes and walks and appreciating the beauty all around her.
8. She Is The Private Type
Celebrity culture is known for being very intrusive and most of us know way more about famous people than we need to. Shannon has never fed into this and she's always kept a pretty low profile. She doesn't share too much information in her personal life and she likes to keep the attention she gets focused on her work.
9. She Has A Very Close Relationship With Her Sister
During her childhood, Shannon's parents took in one of her younger cousins and the two became sisters. Shannon's parents worked a lot, so Shannon took on a good portion of the responsibility of looking after younger sister. The two formed a very close bond and Shannon eventually became her guardian. During an interview with Hero Theater, Shannon said that her sister is one of her greatest inspirations.
10. She Was Originally Cast In Series Moonlight
Some TV fans may remember CBS' short lived series, Moonlight. They may also remember that Shannon Lucio wasn't part of the cast. The truth, however, is that she was originally cast to play the main role of Beth Turner but was replaced after the pilot which never aired. Losing the gig may have been a bummer at the time, but she went on to be cast in Prison Break the following year.