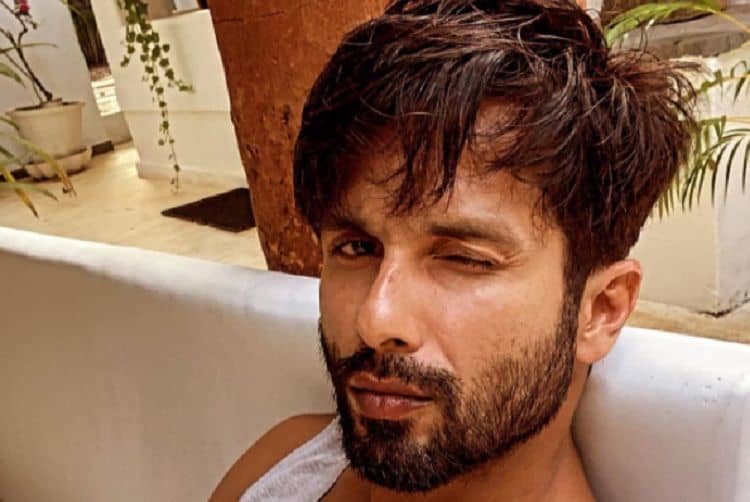 Shahid Kapoor is a man who is accustomed to being in the public eye. His entire career has been fraught with tabloid photos and speculation about everything he's doing, who he might be seeing, and what his private life looks like. He has not had much of a chance to live his life outside the public eye, but he handles it with grace most of the time. He's an Indian actor who has reached a level of fame only a few actors and actresses reach, and the world is always looking to learn more about him.
1. He Was Born in India
Shahid Kapoor was born and raised in India. He was born on February 25, 1981, in New Dehli. He was raised there much of his life. He lived as an old child with his mother and his father until they decided to end their marriage when he was only three.
2. His Parents Are Both Famous
Both of his parents work in the entertainment industry. His father, Pankaj Kapur, is an actor. His mother, Neelima Azeem, is a dancer and an actress. They were only married for a few years after their son was born, and they both went on to remarry and have more kids in their subsequent marriages. Kapoor has three half-siblings as a result.
3. He Was Very Close to His Grandfather
Following the divorce of his parents, he stayed in India with his mother. He and his mother stayed in New Dehli until he was 10 and his mother moved to Mumbai where she continued her acting career. Prior to that, however, they lived with his maternal grandparents. He spent a lot of quality time with his grandfather, and they were very close. His mother's father was also close to Kapoor's father, and he often read his grandson letters from his father and talked highly of him.
4. He Did Not See His Father Often
His father only saw his son once a year as a child. Following the divorce, he moved to Mumbai to try and make it big in the acting industry. He was a struggling actor for a long time. As a result, he could only come to see his son one time every year, and he made sure he saw him on his birthday.
5. He is A Dancer
Kapoor is a dancer, and he has loved the art of dancing almost his entire life. When he was only 15, he was able to join a famed dance institute that allowed him to refine his skill and become even better than he was before. His time here allowed him to take on small roles as a background dancer in many famous projects, including some movies.
6. He is Married
He wed back in 2015. His wife is Mira Rajput. They made headlines when he began speaking of their marriage back in March of 2015. She is 13 years younger than her husband, and she was a student in New Dehli when they wed. They were married in July of 2015. They welcomed their first child, a little girl, in August 2016 and their son in September of 2018.
7. He Learned a Hard Lesson
Before he was a married man, he had many high-profile romances. One, in particular, taught him some very hard life lessons. It happened in 2004 when he was dating a woman by the name of Kareena Kapoor. They were both happy to talk about their relationship publicly, but they were hit hard with a scandal when they decided to share a very public kiss. Tabloids had photos of it, and they were dragged through the mud for it. He learned then that his private life must remain private.
8. He Dated A Lot
Prior to his marriage, he was a man who dated a lot. He publicly dated Kareena Kapoor, but he also had a number of rumored girlfriends after their relationship ended in 2007. Of course, he learned a very hard way at that point that he had to keep things to himself, so he did. He was only rumored to date his subsequent girlfriends, but one of them is well-known across the world. Reportedly, he spent some time dating actress Priyanka Chopra.
9. He Has A Reputation
Reputations are a tricky thing. People decide who you are, and it might not always be accurate. The media has a lot to say about this actor, and it's not always flattering. He's been called a frat boy who you might want to hang out with on the weekends playing video games as long as you keep him away from your sister. He's also been called arrogant. He's been described as a recluse. He's been called temperamental. He's been called a snob. He always comes back with the simple explanation that he does not party much, he doesn't socialize a lot, and he is not always sure what to say when he's not talking about his work, and that has a lot of people assuming he is a snob when he is not. It's been said that many people have declined to ask him to work with them because of his reputation.
10. He is Vegetarian
He does not eat meat, but we don't know how long he's lived without. He did receive an award in 2009 based on his vegetarianism, and it's something that he is quite proud of. He was named the 'sexiest vegetarian,' that year.