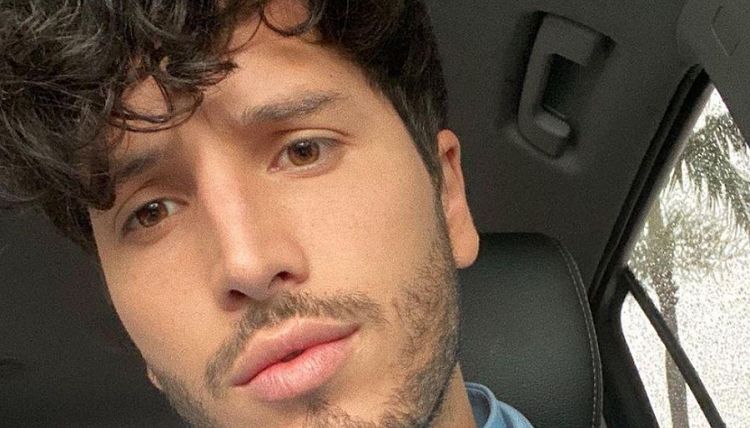 Sebastian Yatra is only 26-years-old, and he's already been an international star for several years. The Colombian musician has become a huge pop star and he has gotten to work with some of the biggest names in the music industry along the way. From ballads to up tempo reggaeton songs, Sebastian has shown that he can do a little bit of everything. Even people who don't speak and can't understand Spanish have fallen in love with his music. While some may think the success has come easy to him, the truth is that Sebastian has worked incredibly hard, and he won't be stopping any time soon. Keep reading for 10 things you didn't know about Sebastian Yatra.
1. He Was Raised In Florida
Sebastian was born in Colombia and lots of people assume that he was raised there as well, however, he was primarily raised in Miami. He and his mother immigrated to the United States when he was a child while he father stayed behind in Colombia to continue his career in real estate.
2. He Wants To Inspire Others To Chase Their Dreams
Becoming a professional singer seems like a farfetched dream to most people, but Sebastian is proof that even the wildest dreams can come true. He hopes that his journey and the success he's found will help inspire other people to always go after what they want.
3. He's Also An Actor
Music is what has gotten Sebastian the most attention, but that isn't the only way he likes to express himself creatively. He is also an actor and a role in his high school's production of High School Musical is what ended up sparking his interest in singing. In recent years, he has had a couple of voice acting roles to dub existing films into Spanish. Since his music career has gotten so big, he probably won't have the time to take on any live action roles.
4. He Was A Soccer Player
Sebastian has always been a very active person. Before he got into the entertainment industry, sports were a big part of his life. He grew up playing soccer and was a member of his high school's team. Even during that time, however, music remained a big part of his life.
5. He Hopes His Songs Make His Fans Feel Special
Sebastian prides himself on making music from the heart. He believes it's important for him to put his feelings into songs so that his listeners can feel something as well. Sebastian told The Fader, "Each one of my songs has to make you feel something special inside, no matter what type of song it is. "
6. He Studied Business
Sometimes you might have a certain path laid out for yourself, but life can have other plans; that's exactly what happened to Sebastian. After high school, he went on to study at Boston University where he majored in business administration. He left school early to pursue his music career.
7. He's Working On English Ballads
So far in his career, all of Sebastian's music has been in Spanish, but that won't be the case for much longer. During an interview with Billboard he shared that he is working on some English ballads that he hopes to release soon. Recording music in English will open up even more possibilities for him.
8. He Would Love To Work With Michael Buble
Sebastian has already gotten the chance to work with lots of great artist and he hopes to keep the momentum going by adding even more people to the list. Michael Buble is one of the people he hopes to get the chance to work with one day. Like Sebastian, Buble also has a reputation for making great ballods.
9. He's Not Afraid To Step Out Of His Comfort Zone
In order to truly be successful at any creative pursuit, you have to be willing to take risks. Not only does Sebastian understand this, but he lives by it as well. While talking to Vibe.com Sebastian said, "I just enjoy getting out of my comfort zone. I think younger artists, Colombian artists and Latinx artists around the world are doing a great job of getting outside the box or rather, getting rid of the box."
10. He Wrote A Song For The Pope
Out of all of the things Sebastian has accomplished so far, getting to write a song for The Pope's Scholas Foundation might be the coolest thing so far. Not only did Sebastian get to write the song, but he also traveled to Vatican City and met Pope Francis in person.
Tell us what's wrong with this post? How could we improve it? :)
Let us improve this post!