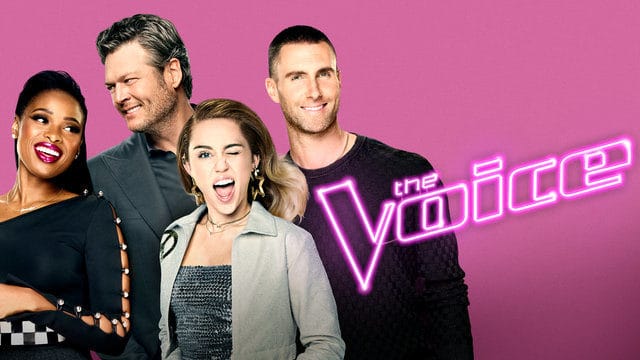 The 2017-18 TV season kicks off Monday. For music fans that means one thing: season 13 of The Voice begins! What's even better? This is a great panel of coaches who are focused on one thing – making their team members into the best they can be! (The only hint of romance going on this season will be the bromance between veteran coaches Adam Levine and Blake Shelton – and that's never been a distraction.)
Aside from the fun of of Adam and Blake, I'm really looking forward to the sophomore turns of Miley Cyrus and Jennifer Hudson. As this promo points out, both women have coached one season of The Voice. Miley did season 11 here in the US, while this past spring Jennifer did (and won) season 6 of The Voice UK.
https://youtu.be/U-I2yZjb6XY
Thus far my favorite female duo has been Miley and Coach Alicia Keys in season 11. They both brought their talent as singers and producers which made for a season of unique and entertaining performances by the contestants. I appreciated them bringing their wealth of experience and musical knowledge to help their team members develop. They also seemed to have a real rapport with each other. Now we've got Jennifer and Miley. Jennifer is bringing a ton of experience, not only a musician, but as a contestant on a singing competition show. Like Alicia and Miley, despite being very different people they have a definite connection that can be seen in this next video.
Season 13 of The Voice – Sneak Peek
https://youtu.be/mtpHXS1cLpY
First of all, what a voice Chris Weaver has! It looks like season 13 of The Voice will be another great season of talent. As for who Chris will chose, it seems like a shoe-in (couldn't resist!) for Jennifer. However, Miley is huge in the LGBT community in part because of her Happy Hippie Foundation. She's also incorporated drag queens and trans people into her performances, the most recent time was her awesome performance at the recent VMAs.
Chris says he's a church worship leader and a drag queen. That's a clear split between Jennifer, the gospel/r&b diva, and Miley, the musical maverick who has a real understanding of the LGBT community. Frankly, I don't think he'll go wrong with either of them!
Season 13 of The Voice starts Monday at 8pm on NBC. I'm psyched – are you?