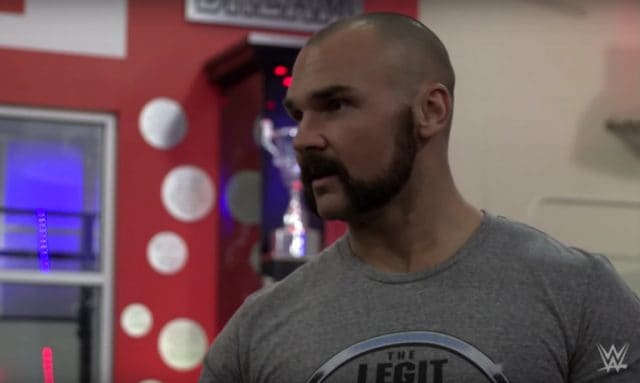 If you follow the WWE then you probably know who Scott Dawson and Dash Wilder. They're the two wrestlers that comprise the tag team The Revival. Many would argue that these two are the best tag team combo in all of wrestling, or even in the entire world. Dawson also isn't afraid to admit it. And he certainly proved it when he was tapped to give an inspiring speech to potential future WWE stars at the Performance center. I can honestly tell you this right now. You are never, ever going to see a pep talk like this in your entire life again.
In case you want this text glued to your screen all day, here's some highlights.
Just know that you guys have the best opportunity in the world. There's nothing else I'd rather do. This is all I've ever looked forward to doing my whole entire life. I've dedicated over half of my life to being the best wrestler in the world, and every day, I've tried to accomplish that. Just know that even though you're busting your ass, and you go home and you're tired, and you're sore, we do this every single day. And there's no opportunity like the one that you have in front of you, so please don't take it for granted. Work as hard as you can, and the work only starts if you actually make it here. So I guess just work as hard as you can, and respect what we do. Respect yourselves, too. And if you get this opportunity, don't stop learning. Because your goal should be to be as good as me. It'll never happen, but that should be your goal, to be the best in the business around the world. So have fun, enjoy, and you've got the best minds in the world right here with you. So congratulations."
OK so this is the stuff that Dawson says in front of the camera. What does Dawson really want for these guys? The camera follows Scott off to another place where they're alone and Scott says:
"That I hope you never make it in this business, because there is no upper echelon except for me. I'm the only one that even means anything around here, because I am the best. And what I said was true; that I am the best, and I've worked harder than any of them to get here, and I'll continue to work harder than any of them.
"If they want to challenge me, first get a job here, and then come see me face to face. Because you can't beat me in the ring, you can't beat me on the mic, you can't beat me in the weight room, because I'm a body guy, I'm a charisma guy, and I'm an in-ring technician. So if anybody makes it, then you've gotta face me, every single day."
I think that Scott Dawson just became my new favorite person in the world.
H/T Uproxx
Tell us what's wrong with this post? How could we improve it? :)
Let us improve this post!